The Genealogist Review
Advertiser Disclosure
This website features affiliate links. For purchases made via these links, we earn commissions that allow us to keep producing helpful content. To find out more
click here
.
Close
The Genealogist is an extension of Genealogy Supplies (Jersey) Limited, a company dedicated to publishing a wide range of family history data online. It also focuses on developing innovative tools and helping people find their ancestors and learn more about their lives by publishing unique data sets. Apart from The Genealogist, the company also manages sites like UK Census Online, UKIndexer, BMDregisters, RootsUK, and FHS-Online. 
This review of The Genealogist, however, will primarily focus on this particular website, more specifically, on the overall reach of its ancestry DNA testing portfolio. So, if you want to know more about The Genealogist and how it can complement your ancestry research with genetic exploration, keep on reading.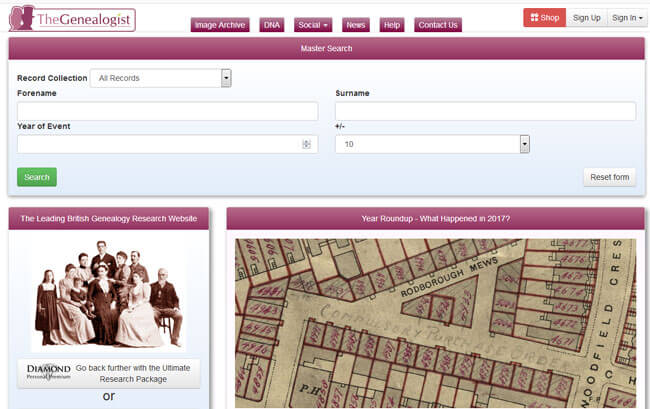 How The Genealogist Works
The Genealogist, as its name implies, is primarily dedicated to genealogical research and helping individuals learn more about their past and unknown relatives by going through historical records. In order to complement its service with genetic sequencing, it implements a set of ancestry DNA testing solutions offered by Family Tree DNA. Therefore, it uses the same at-home business model as the company that provides the tests. 
Once you've decided on a specific test, you can place your order on The Genealogist website and provide the necessary data (forename, surname, email, password, house name/number, street, city/town, country/state, postcode/zip, country, and gender). The second step is choosing your preferred payment method (cash, credit cards, PayPal, bank transfer…).  
After your order is placed, your personal DNA testing kit will be sent to the specified address. Testing kits are shipped directly from Houston, Texas (Family Tree DNA's lab location) and can take up to a couple of weeks to arrive at UK addresses. Every kit contains 2 swabs, 2 tubes, comprehensive instructions, and a release form. Both tubes are filled with antibacterial fluid in order to guarantee the safety of your sample. Once you perform a cheek swab, collect your buccal cells, and store them, they can be kept fresh for several months inside the tubes. 
Note that Family Tree DNA won't start processing your DNA sample until the payment is received in full. Depending on the particular test in question, your results will be available within 4-10 weeks. 
Why Choose The Genealogist
The Genealogist is an excellent place to start learning more about the lives of your ancestors. It features numerous search options that allow both beginners and experienced family historians to start uncovering the past using only first names.
Here's a list of the most prominent features offered by The Genealogist:
Extensive genealogical sources and data sets

 

Family Tree DNA testing portfolio

 

Modern technology and processing facilities

 

Rich knowledge base and help center

 

The largest database of DNA profiles (Family Tree DNA)

 

Exploration of potential Jewish heritage

 

Good privacy policy

 

Worldwide shipping

 

Automated result updates

 

Personalized user support

 
Tests
The Genealogist basically offers Family Tree DNA's portfolio, which means it includes the following tests: 
Family Finder (99.95£) – Family Finder will identify your DNA matches, establish family connections, and trace your ancestral lines through history. It will also provide you with ethnic percentages reaching back to ancient times. The test is autosomal, which means it inspects 22 pairs of chromosomes, excluding the XX and XY gender chromosomes.
Y-Test (Y-DNA37 – 124.95£; Y-DNA67 – 189.95£; Y-DNA111 – 259.95£) – Y-DNA or father's line tests explore the history of your personal ancestry and establish genealogy by inspecting 37/67/111 genetic markers.
mtFull Sequence (154.95£) – mtFull Sequence is also called "The Mega Test" since it covers every mitochondrial region, including the coding region and HVR1/2. It is currently the most sophisticated iteration of mitochondrial testing available in the world.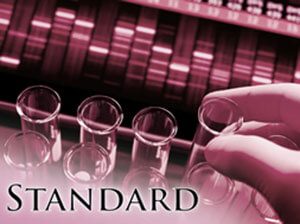 The Genealogist also offers Family Tree DNA's combination packages: 
Family Finder + mtDNA Full Sequence (229.95£)
Family Finder + Y-DNA37 (189.95£)
Comprehensive Genome; Family Finder + Y-DNA67 + mtFull Sequence (429.95£)
Privacy And Security
Both Genealogy Supplies (Jersey) Limited and Family Tree DNA take the security and privacy of their clients very seriously. Every testing kit comes with a nonsequential and completely random personal ID, which the companies use to connect you to your results. Note that the ID doesn't hold any personal information and can never be recovered from Family Tree DNA if lost.  Furthermore, the information stored by the companies is never shared with any third parties or otherwise compromised.
If you so choose, you can disclose some of your personal data for easier communication with your genetic matches, but you can also remain completely anonymous, even after your final report has been generated. Both websites implement HTTPS protocol in order to keep your online communication as secure as possible.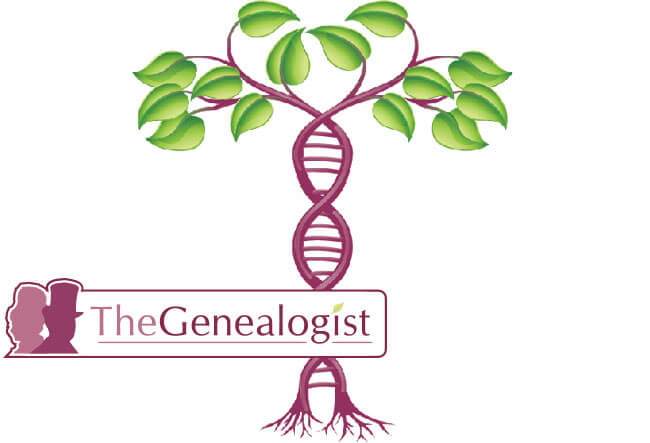 Shipping And Handling
Family Tree DNA uses DHL shipping for domestic orders and DHL International when shipping abroad. When it comes to standard shipping costs, The Genealogist has already calculated them into the total price of every test. That's why the prices are somewhat higher than on Family Tree DNA's website.
The expedited shipping fees may vary depending on your location, so it's best to contact The Genealogist and get the relevant info prior to choosing this option.
Note that shipping to Japan, Brazil, Russia, Mexico, and Saudi Arabia requires special processing. The company cannot ship its kits to Iran and Sudan. International shipments do not come with a return postage due to the broad range of international postage costs. 
Bottom Line
The Genealogist offers an abundance of genealogical sources on top of genetic exploration, which is provided by Family Tree DNA, one of the best companies we've ever talked about on this website, so you can definitely have complete faith in its genetic processing, staff competency, lab quality, and result accuracy. 
The Genealogist primarily focuses on British ancestral heritage, which is excellent news for individuals who want to explore their potential background in those areas. It wouldn't be our first choice for US citizens, but it would definitely make the top of the list for inhabitants of the British Isles.