The Genealogist and AncestryDNA are both companies that can allow you to discover more about yourself and your ancestry by utilizing your DNA and any available genealogical sources. Exploring your genetic roots and learning more about your family and distant relatives can be an exciting, life-altering experience, so we are here today to help you determine which of these two DNA testing providers better fits your needs, analyzing their available ancestry tests, average turnaround times, privacy and security policies, value for money, and more.
Side by Side Comparison
Test(s)
Sample Collection Type
Genetic Markers Checked
Geographic Regions Covered
Ancestral Makeup Report
Paternal Lineage
Maternal Lineage
Neanderthal Percentage
Native American DNA
Jewish DNA Coverage
Cousin Matching
Database Size
Family Tree Integration
Chromosome Browser
Health Report
Average Result Time
Research Participation
Raw Data Download
Technology
Shipping
Family Finder, Y-Test, mtFull Sequence
Cheek Swab
690,000
22 Worldwide Regions
YES
YES
YES
NO
YES
YES
YES
n/a
YES
n/a
NO
4-10 Weeks
YES
YES
n/a
Worldwide
AncestryDNA Test
Saliva
700,000+
26 Worldwide Regions
YES
YES
YES
NO
YES
YES
YES
4,000,000
YES
NO
NO
6-8 Weeks
YES
YES
Illumina OmniExpress
35 Countries
Ratings
Our comparison protocol for ancestry DNA analyses includes a wide variety of factors that ultimately differentiate top-quality companies from the rest of the market. Our initial inquiry focuses on potential interdisciplinary capacity. Genetics are often mixed with genealogy and anthropology in order to provide a more precise depiction of the past. The quantum of genetic markers investigated and compared is our next concern. The more single nucleotide polymorphisms checked throughout your entire genome, the more accurate the final report. We then explore the scope of the tests offered. Does the company provide only autosomal DNA testing or do they also include X and Y-chromosome sequencing? Potential exploration of Neanderthal, Native American, and Jewish origins is also a factor. Furthermore, we also check if the company provides a report on genetic health hazards. The size of the database, potential cousin matching, and the ability to form your personal family tree is the proverbial icing on the cake. Lastly, we're interested in average turnaround times and participation in significant scientific projects.
Winner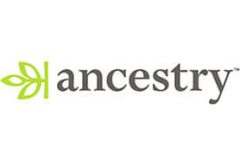 Scope Of DNA Tests
The Genealogist basically acts as an affiliate for Family Tree DNA, which means it offers the DNA testing giant's entire testing portfolio. This includes its signature Family Finder DNA Test, which explores 690,000 genetic markers and covers 22 worldwide regions. Your DNA is checked against the company's database of about 500,000 DNA profiles. The company also offers Y-chromosome tests, which inspect 37, 67 or 111 genetic markers. Mitochondrial sequencing is available through its mtFull Sequence Test. 
AncestryDNA test also analyzes your entire genome, which means it inspects all 23 pairs of chromosomes. The test explores more than 700,000 locations in your DNA and covers 26 worldwide regions. The company features a massive database with more than 4 million different profiles. 
Test Processing Times
AncestryDNA yields test results in 6-8 weeks and the average turnaround time for The Genealogist is between 4 and 10 weeks. 
Privacy & Security
Both companies are quite adamant when it comes to the overall privacy and security of their users. They feature very strict privacy policies and make sure nobody gains access to your personal information without your explicit consent. They will never sell your sensitive info or share it with any third parties. 
Value For Money
The Genealogist offers the entire testing portfolio of Family Tree DNA, as we already mentioned. This includes its autosomal ancestry test called Family Finder (99.95£), as well as its Y-Test (Y-DNA37 – 124.95£; Y-DNA67 – 189.95£; Y-DNA111 – 259.95£) and mtFull Sequence (154.95£). You also have access to Family Tree DNA's convenient bundles, which include Family Finder + mtDNA Full Sequence (229.95£), Family Finder + Y-DNA37 (189.95£), and Comprehensive Genome – Family Finder + Y-DNA67 + mtFull Sequence (429.95£). Although the prices are a bit higher than going directly through Family Tree DNA, The Genealogist also offers an abundance of genealogical data, which more than makes up for the price difference. 
AncestryDNA, on the other hand, offers its ancestry test at the price of 99.00$ and also covers your autosomal and gender chromosomes. The Genealogist offers a bit more flexibility, but AncestryDNA allows you to examine your entire ancestry with one simple test, so it all comes down to your personal needs and preferences. Both companies provide excellent value for the price, but AncestryDNA offers much more genealogical sources. If you're only interested in genetic ancestry testing, we recommend going with The Genealogist since Family Treat DNA features a larger database, but if you want to explore the genealogical side of the story, AncestryDNA is a pretty clear-cut choice. 
Overall Experience
The Genealogist represents a noble effort to combine genetic testing and genealogy and offers pretty remarkable services backed up by Family Tree DNA's impressive range of tests and convenient testing bundles. Having said that, it still has a long way to go before it can compete with the likes of AncestryDNA.  
AncestryDNA is an integral part of the largest genealogical enterprise in the world and can currently be challenged only by MyHeritage. Admittedly, the company's efforts at genetic testing might still require some additional polish, but its genealogical database is without a match at this point.