Diet-related DNA tests are designed to help you and your healthcare practitioner create an individualized healthy eating regimen based on your genetic predispositions. These testing solutions will also provide valuable insight into your individual reactions to saturated fats and carbohydrates, as well as exercise intensity, which will enable your dietician to personalize your eating plan even further. Some companies will provide you with a recommended diet plan created by their in-house professionals. 
DNA diet tests will examine a variable number of SNPs (single nucleotide polymorphisms) that impact your metabolism, eating behaviors, and absorption/storage of carbohydrates and fats. Scientific studies have clearly shown that there is no one-size-fits-all eating plan, so testing your unique genetic signature may be the only way of obtaining in-depth knowledge of the best nutritional schematic for you.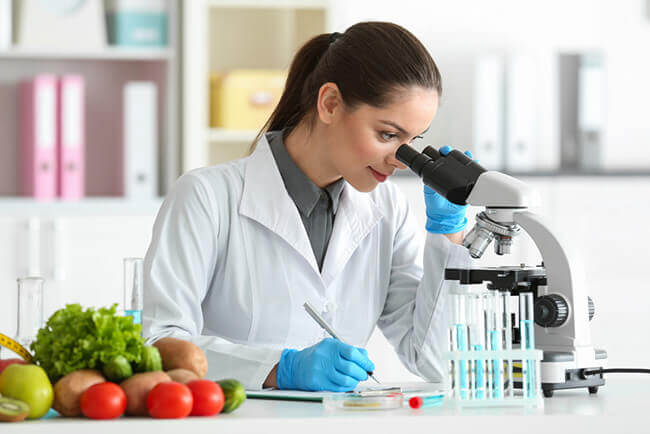 Our Recommendations
As with any service or product, some providers are simply better than others. In order to help you navigate through the current jungle on the DNA testing market, we implemented our trademark ranking system and applied our rigorous set of criteria to all known companies that offer DNA testing options related to nutrition and dieting. Here's our list of the best providers currently on the market: 
After you receive your final report, you can expand your knowledge by consulting a professional genetic counselor that can help you interpret your results. Most of the companies we listed above have their own in-house counseling teams featuring experienced professionals in the fields of genetics, nutrition, diet, health, wellness, etc. You can also complement your results with additional DNA testing regarding physical traits, lifestyle, skincare, and many other aspects. Keep in mind that genetic counseling is usually charged extra, so make sure to contact user support and ask all the questions you might have before ordering additional services.
Testing Procedure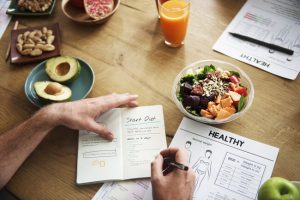 All of the companies on our list implement the so-called direct-to-customer testing model. The only difference between at-home and lab testing lies in the sample collection procedure. The first option allows you to collect your biological specimen at home while the latter requires a visit to a testing center, clinic or some other certified institution. 
The at-home testing procedure begins when you place an order online and ends when you receive your results. In between those two moments, you'll receive your personal DNA testing kit, collect your DNA sample, and return the kit to the company's processing facility. Testing kits usually come with prepaid return mailers, so you won't have to worry about any additional charges. Once the lab receives your sample, the sequencing process will commence and you'll usually receive an email notification once your personal report has been generated. Some companies will send your results by mail while others will only make them available on your personal account. 
Conclusion
As you can see, DNA testing is the only definitive way of discovering your nutritional requirements, optimal exercise plans, recommended lifestyle changes, (in)tolerance to certain foods and ingredients, and many other key factors for establishing and maintaining a healthy lifestyle. 
The point of DNA diet testing is to allow you to work together with your genetic makeup, not against it. Although still controversial, this field already has tens of thousands of scientific papers and peer-reviewed publications with substantial evidence to establish a valid connection between your dietary habits and your genetics. 
This guide was envisioned as an initial step into the magnificent world of your genetic signature and as a tool designed to help you create a perfect balance between your genetics and daily habits and routines. We hope it managed to fulfill its purpose and point you in the right direction toward a new, healthier, and happier lifestyle.