Personalized medicine at its best
Pathway Genomics Review - UPDATED Apr 2018
Founded in 2008, Pathway Genomics Corporation is a private medical diagnostics company designed to provide physicians and their patients with full control of their wellness and health. The company operates from San Diego, California, offering treatment support for a broad spectrum of health conditions.  
The company was launched by Jim Plante after his father died from an inherited polycystic kidney disease. His vision was to make personalized medicine and genetic testing accessible and affordable to everyone. We'll see his degree of success right here in our Pathway review.

How Pathway Genomics Works
The testing procedure with Pathway Genomics Corporation is very simple, featuring the following steps: 
Placing an order – After visiting the Pathway Genomics website, you can order any of their tests online, following the comprehensive instructions provided.
Sample collection – After the test kit arrives at your address, you should follow the guide and collect your DNA sample. The kit offers cheek swabs, so you won't have to draw blood or undergo any painful collection method. The procedure, which is completely painless, shouldn't last longer than a couple of minutes.
Sending the sample back – After collecting the sample, you should send it back to the Pathway Genomics lab. The postage is prepaid, so there are no additional expenses to worry about.

 

Sample analysis – Once they receive your sample, Pathway Genomics will process it and build your genetic profile.

 

Inspecting the results – In about 6 weeks, your final report will be generated and you'll be able to read the results online.
As with any sample collection kit using cheek swabs, you should make sure not to contaminate your DNA sample by eating, drinking, smoking, brushing your teeth or chewing a bubble gum at least half an hour (preferably 2 hours) before swabbing for buccal cells. Also, make sure the end of the swab doesn't get in contact with anything else apart from the inside your mouth.  
Pathway Genomics has a proprietary lab, which is accredited by CAP and CLIA. Their cutting-edge processing technology provides you and your physician with accurate and actionable information, which can help maintain or improve your health and wellness.    
Why Choose Pathway Genomics
We've already listed some of the benefits of opting for this DNA testing provider in the previous section of our Pathway Genomics review, but let's take a deeper look at their advantages: 
Competent professional team

 

Proprietary CLIA and CAP-accredited laboratory

 

State-of-the-art processing technology

 

A variety of health and wellness-related DNA tests

 

Comprehensive and accurate results

 

Quick turnaround times

 

Professional and knowledgeable user support available via email, phone, and live chat

 

Free shipping and handling

 

Reasonable prices

 

Solid security policy

 

A multitude of international projects and partnerships

 

The company takes part in numerous prominent forums and conferences

 
Tests
Pathway Genomics offers a grand total of 13 different tests. 4 of those are designed for home use whereas the other 9 can only be ordered by your physician. Without further ado, let's take a look at what they offer:
At-home personalized tests
Fit iQ and PathwayFit (124$ and 299$, respectively) – We are bundling these tests since their only difference lies in the processing scopes. They're basically the same test, but PathwayFit covers more information than Fit iQ. They are what we call "genetic exercise and nutrition profiles," providing you with a personalized report with recommendations aimed at optimizing your health.   
The tests cover the following segments: 
Eating behavior traits – Eating disinhibition, snacking, sweet tooth, food desire, and satiety. PathwayFit also includes the hunger trait;
Food reactions – Alcohol rush, bitter taste, caffeine metabolism, lactose intolerance, and sweet taste;
Body and weight – Metabolism, obesity, and weight loss/regain. PathwayFit also includes adiponectin levels;
Matching diet – Matching diet, response to monounsaturated and polyunsaturated fats, and omega-3/omega-6 levels;
Exercise – Aerobic capacity (VO2max), endurance training, loss of body fat response to exercise, muscle power, strength training, weight loss, and BMI response to exercise. PathwayFit also offers reports on Achilles Tendinopathy, blood pressure as response to exercise, HDL response to exercise, and Insulin sensitivity as response to exercise;

 

Nutritional needs – Folic acid, vitamins A, B, B2, B6, B12, C, D, and E;
Metabolic health factors – Decreased HDL cholesterol, elevated blood sugar, elevated LDL cholesterol, and elevated triglycerides;

 

Diet guidelines – Free personalized genetic dieting program comes only with PathwayFit.
Skin iQ and SkinFit (124$ and 199$, respectively) – These two tests follow the same pattern as the previous bundle, with one offering a slightly wider scope than the other. They are designed to uncover the genetic prerequisites for the overall condition of your skin.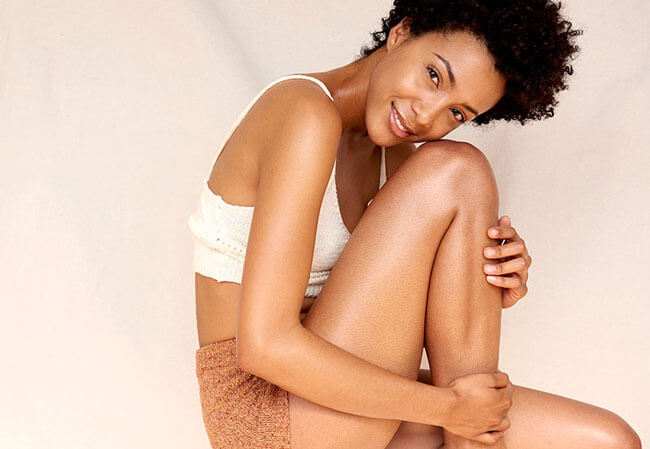 They include the following results: 
Skin photoaging – Collagen degradation and wrinkles, tanning response (skin iQ: sun sensitivity), sun spots, and freckles. SkinFit also includes skin photoaging procedure options;
Skin elasticity and texture – Cellulite, stretch marks, and varicose veins (superficial veins for Skin iQ). There are procedure options with SkinFit here as well;
Skin allergy risk and inflammation – Contact dermatitis (itchy skin for Skin iQ) and eczema (skin irritant sensitivity for Skin iQ). SkinFit also includes rosacea, generalized psoriasis, and procedure options;
Skin moisture factor – Dry skin. Procedure options come with SkinFit;
Skin oxidation protection – Antioxidation response;

 

Skin glycation – Glycation protection;

 

Skin nutritional needs – Omega-3/6 deficiency, deficiency of vitamins A, B2, B6, B12, C, D, E, and folic acid deficiency;
Reports for physicians
As we've already said in our Pathway Genomics review, these tests can only be ordered by your physician. Note that the DNA sample is extracted from saliva or blood with these tests. The average turnaround time is between 2-3 weeks. They are sorted into 4 different categories, including:
Health & Wellness: 
Healthy Weight DNA Insight – This test uses a proprietary algorithm to analyze your overall health and wellness. It provides your physician with comprehensive reports on common health conditions, medication response, and nutrigenetic. You are tested to determine your eating behaviors, health conditions, medication and exercise response, weight and diet, metabolic health factors, and nutritional needs.
Cardiac DNA Insight – This test provides information about the genetic risk of various heart-related conditions. The final report focuses on heart disease/Atrial Fibrillation, peripheral arterial disease/Venous Thrombosis, Hypertension, and cardiovascular health.

 

Healthy Woman DNA Insight – The test results provide a unique genetic profile for female users. The information your physician will receive includes eating behaviors, health conditions, medication and exercise response, weight and diet, metabolic health factors, and nutritional needs.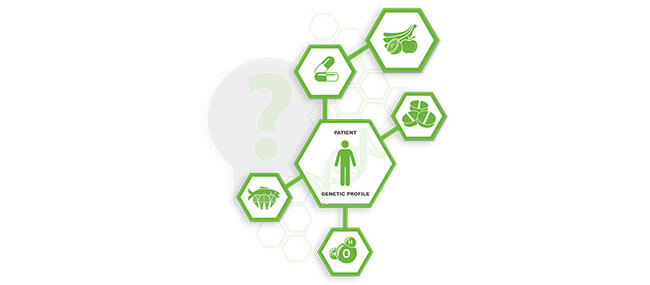 Drug Response: 
Mental Health DNA Insight – The test analyzes specific genetic variants within your DNA strain to uncover your response to more than 50 psychiatric medications. The results cover SSRI, SNRI, TCA, and other antidepressants, as well as ADHD medication (NE reuptake inhibitor), Benzodiazepines, mood stabilizers, typical/atypical antipsychotics, and other neurological medications.

 

Pain Medication DNA Insight – The process is the same as with the previous test, but your DNA is analyzed for response to analgesic effects. The results cover opioids, NSAIDs, and other pain-relief medications.
Carrier Screening: 
Carrier Status DNA Insight – This is a prenatal comprehensive preconception carrier screening test following the ACOG recommendations and testing for over 120 recessive genetic diseases. The results cover ACOG-recommended conditions, Ashkenazi Jewish conditions, and genetic maladies.
Hereditary Cancer: 
BRCATrue – This next-gen DNA sequencing test is designed to identify mutations in BRCA1 and BRCA2 genes. These mutations significantly increase the risk for ovarian, breast, and other types of cancer. 80% of ovarian and breast patterns in families have been attributed to mutations in these two genes.
COLOTrue – This is a 13-gene panel for hereditary Colorectal Cancer. The test can be ordered by individuals or entire families. Apart from full 13-gene sequencing, the test also includes an analysis of the MDM2-SNP309 allele.
BreastTrue High-Risk Panel – This test inspects the genes known to cause high susceptibility to breast cancer. This includes BRCA1/2, MLPA, CDH1, CHEK2, PALB2, PTEN, STK11, and TP53.

Privacy And Security
Pathway Genomics is required by law to provide the optimal security level for your PHI. This covers all the information regarding your past, present or future that can be used to positively identify you as an individual.
The company collects data necessary to provide services, conduct healthcare operations, and obtain payment. Your PHI includes name, geographical and email address, telephone number, gender, date of birth, medical history, ethnicity, diagnosis, provider identification, treatment info, medical insurance account number, and credit card information.  
There are some instances in which the company can disclose all your PHI with or without your consent, including: 
Treatment purposes

 

Payment

 

Health care operations

 

Business associates 

 

Law requirements

 

De-identified info and limited data sets

 

Research

 

Family, friends, and caregivers

 

Personal representatives

 

Appointment reminders

 

Other cases permitted by law

 
The company has to obtain your permission for: 
Marketing activities

 

Sale of your PHI

 
Note that all the sensitive information you share through Pathway Genomics' live chat are stored within their database.  
Shipping And Handling
The company ships within and outside of the US. Shipping for domestic orders is free, but we couldn't find any info regarding international shipments. Apart from this, there is no additional information to be found on their site. 
Bottom Line
Pathway Genomics is definitely a good mix of different health and wellness DNA tests, providing accurate results for both you and your physician. You can basically look at this company as an additional health clinic in service of your optimal well-being, as this Pathway Genomics review has proved.  
They have their own lab, feature renowned experts in their fields, provide comprehensive and error-free results, have a test for pretty much anybody, and offer a well-trained and patient live user support.