If dieting and losing weight were as simple as calories in, calories out, we would all have our dream figures with just a little bit of willpower and sacrifice. Sadly, many individuals fail to achieve any noticeable results even after counting calories and starving themselves for months or longer. Moreover, even after reaching the desired weight, maintaining it is arguably more challenging than actually getting to it.
To put it bluntly, weight loss is a true ordeal, especially if you are not seeing any results in spite of doing everything right. This is where the science of nutrigenetics comes into play as a potential solution to all your problems with nutrition, exercise, and weight loss.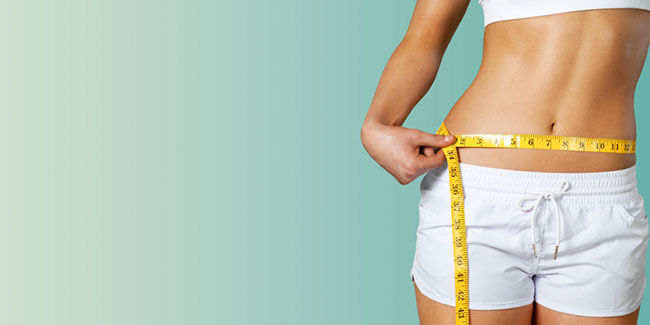 The Science Of Nutrigenetics
In layman's terms, nutrigenetics is a special scientific branch developed to identify the small variations in our genes that determine the effects of certain nutrients on our body. It also studies genetic susceptibility to certain diseases and conditions based on the aforementioned genetic variations. By examining and identifying your unique genetic makeup, it is possible to create personalized dietary and exercise regimens that can complement your genetics and help you get the results you need.
Some scientific studies deny any connection between genetics and one's ability to lose weight. In other words, they claim that the results for two people on the same diet and exercise regimen will ALWAYS be the same regardless of their genetics, which is simply not true. Granted, we have a lot more to discover regarding our DNA, but to completely eliminate the possibility of our genetics affecting our capability of losing weight is irresponsible at best.
You can read more on nutrigenetics and nutrigenomics in this article published in 2010 by DD Farhud et al. Speaking of reputable scientific papers, a 2013 study by McCaffrey JM et al. showed that certain genetic factors contribute to obesity and that they can help scientists predict the magnitude of weight loss and even weight regain after achieving the desired figure.
Here are some other scientific studies that show how our genetics affects our ability to process certain nutrients and potentially interfere with our planned weight loss schedule:
There are countless studies proving the effects of our genetic composition on our ability to process certain nutrients and burn calories during exercise. We have just named a couple to illustrate our point that DNA testing for weight loss is not just a fad but a legitimate scientific discipline with a lot of data backing it up.
What Can Genetic Testing For Weight Loss Actually Tell You?
First of all, renowned companies that offer genetic testing for weight loss will provide you with a personalized diet plan based on how your genetics influences the metabolism of certain nutrients. This list of the right food choices for you is based on numerous genetic factors, including your:
Sensitivity to saturated fats, carbs, gluten, and lactose (+predisposition to celiac disease)
Metabolism of caffeine, fat, salt, and alcohol
Potential MTHFR gene mutation
Levels of cholesterol, triglycerides, mono/polyunsaturated fats, saturated fats, and omega 3 fatty acid
Blood pressure
Detox ability and antioxidant need
Daily nutritional needs, including vitamin B, D, and omega 3
The tests measure your individual response to key macro groups (protein, carbs, and fats), which results in tailored macronutrient percentages and caloric breakdowns for all ingredients. To put it simply, depending on your genetic profile, you should get different amounts of energy per calorie from both saturated fat and refined carbohydrates, compared to the average. Therefore, managing these two food groups carefully and telling you how much of refined carbs you can tolerate on a daily level is vital when creating your customized meal plan.
The second part of the DNA weight-loss equation is exercise. Establishing a regular exercise routine is very difficult for most of us, but knowing that you are training to complement your genetic makeup should definitely help. Many of the renowned DNA testing companies have developed proprietary algorithms that allow them to create perfect genetically-matched training plans. According to their reports, these individuals usually achieve the wanted results up to three times faster than people following genetically-mismatched plans.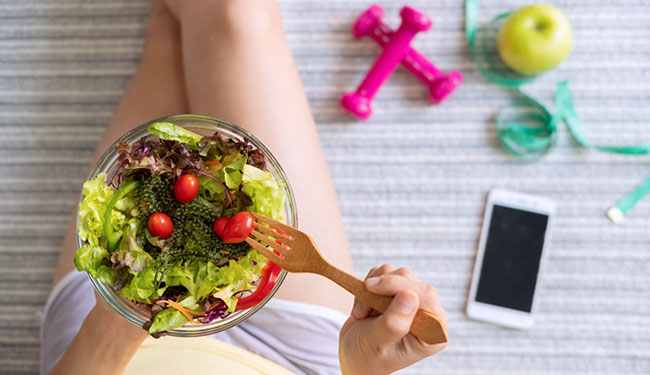 Exercise-related reports usually include your genetic predispositions for building muscle, risk of muscle cramps and injury, recovery speed, VO2 max trainability, power/endurance profile, exercise behavior, weight & blood pressure response to exercise, and much more. All these factors will be a part of your final report and allow your chosen company to generate an interactive workout planner with clearly defined exercise types, frequency, and intensity.
For example, if your report shows a high endurance profile (60% and up), HIIT training is not the right choice for you. However, if your power profile shows 60% and up, HIIT will definitely provide you with better results than steady-state training. This is just one simple example of how your genetics affects the best choice of exercise for you.
DNA testing for weight loss will also help you solve the eternal slow/fast-twitch conundrum. Namely, it all depends on the genotypes of the so-called ACE enzyme, which regulates our blood pressure and electrolyte balance by constricting our blood vessels when active. If your ACE genotype is II/ID, your muscle fibers are more on the slow-twitch side of things, which means optimal exercise regimens for you include low weight and high repetitions. On the other hand, CC genotype means you have more fast-twitch muscle fibers better suited for power training (higher weight, lower repetitions).
Whether you are a "regular" person or a professional athlete, being familiar with your genetics will ALWAYS give you a distinct advantage over people who believe that DNA does not really matter as long as you are working hard.
Best DNA Tests For Weight Loss
Now it is time to take a look at some of the best and most popular companies dedicated to genetic testing for weight loss. Our list of the top DNA weight loss providers includes:
HomeDNA
HomeDNA is a subsidiary of DDC (DNA Diagnostics Center), a well-known company with more than 20 years in the field of direct-to-customer genetic testing. DDC is also famous for its state-of-the-art processing labs with implemented robotics.
HomeDNA's Healthy Weight test costs 159.00$ and evaluates genes in charge of your body composition and weight management. You will learn more about your capacity to lose weight, utilization of protein, fats, and carbs, ideal foods and nutrients for your body, and the best strength and cardio training for your genetics.
Your personal report will include:
A user-friendly summary of your body weight traits
Personalized health tips and weight management strategies
Customized meal plans
Custom exercise plans
The results are usually generated 6 weeks after receiving your sample and the information they provide is for life, meaning you will never have to retest and spend more money on additional screening solutions.
Lastly, HomeDNA Healthy Weight is currently unavailable in New York and Maryland due to state regulations.
Pathway Genomics
Even though it was acquired by OME Wellness in January 2020, it is business as usual at Pathway Genomics since OME decided to keep the original CLIA and CAP-certified lab and continue providing users with the already established testing options.
When it comes to specific DNA tests for weight loss, Pathway Genomics features the following solutions:
PathwayFIT (299.00$) – Examines 41 traits to create a customized diet & fitness plan for a powerful makeover. With every test, you also get a consultation with a licensed dietician.
Sport iQ (99.00$) – Explores 20 genetic traits useful for individuals looking for a competitive edge in their performance.
Nutrition iQ (99.00$) – A complex DNA test that covers more than 60 markers in charge of nutritional needs, food reactions, eating behaviors, and the right type of diet for any particular genetic composition.
GlutenFIT (149.00$) – Cover 5 traits related to gluten sensitivity, including your genetic risk for celiac disease.
Depending on your chosen test, the results should be available online around 6 weeks after the processing lab receives your samples.
Vitagene
Vitagene is a famous Californian company dedicated to nutrition, diet, genetics, healthcare, exercise, and supplements. Its proprietary testing solutions include:
Health + Ancestry Reports (89.00$) – Includes personalized diet, exercise, and supplement reports paired with some information regarding your genetic ancestry (regional percentages + interactive ethnic map).
Premium Health + Ancestry Reports (109.00$) – Adds 6 skin health reports to the original test as well as free updates for life.
Vitality Bundle (269.00$) – Health + Ancestry reports + 90 days of personalized supplements.
On the other hand, if you already have your raw DNA data file obtained from a different company, you can upload it to Vitagene and receive different information based on your chosen package:
For 29.00$, you will receive everything from the original test minus the ancestry report.
Vigor Bundle (149.00$) – Health reports for fitness, diet, skin, and supplements + 90 days of 4 personalized supplements.
If you decide to maintain your supplement subscription, you can simply order the Vitality Bundle again after the initial 90 days. Every fourth order comes with a 50% discount.
New Life Genetics
New Life Genetics is a Danish company dedicated to deciphering genetic information that will allow everyone to live healthier and better lives. It specializes in genetics, biotechnology, and dietetics and its processing lab comes with ISO-17025 certification.
The available DNA tests for weight loss include:
Sport & Fitness DNA Test for Men/Women (296.61€) – The test covers fitness, sport, and workout, diet & weight management, absorption of caffeine and macronutrients, skin, skincare, and acne. The final report usually contains 29-35 pages.
DNA Test for Weight Loss (219.84€) – This test will show your genetic predisposition for obesity, the most beneficial diet for your genotype, how your genetics affect the levels of leptin (appetite-reducing hormone), your genetic risk for insulin resistance, the best physical activities for you, the potential for abdominal obesity, and much more. The final report usually contains between 12 and 15 pages, depending on your specific genotype.
New Life Genetic usually generates the results around 20 days after receiving relevant samples. Once they are done, you will receive a direct link that allows you to read them online or download them if you so choose. The reports are currently available in English, Spanish, and Danish.
Orig3n
Orig3n is a well-known startup from Boston primarily dedicated to eradicating rare genetic conditions but also featuring some cutting-edge DNA testing solutions for weight loss. Its portfolio of DNA tests for weight loss includes:
Weight & Hunger (49.00$) – Appetite, food reward, feeling full, weight gain, hunger, sweet tooth, weight regain.
Nutrition (149.00$) – Food breakdown, food sensitivity, hunger & weight, vitamins (processing and absorption).
Fitness & Nutrition Bundle (249.00$) – Exercise recovery, metabolism, muscle strength, joint, movement, power performance, food sensitivity, food breakdown, hunger & weight, vitamins.
Vitamins DNA Test (49.00$) – The effects of your genetics on your body's ability to absorb and process vitamins and minerals.
Metabolism (49.00$) – Age-related metabolism, fatty acid response, fat-processing ability, fatty acid sensitivity, monosaturated fat, sweet tooth.
Recovery & Renewal (49.00$) – Post-exercise cellular repair, workout recovery time, exercise recovery.
Lactose and caffeine intolerance (29.00$) – These are two separate tests measuring your tolerance to lactose and caffeine and your ability to metabolize them.
The average turnaround time across all tests is around 4 weeks and you have to download the LifeProfile app in order to inspect your final report.
DNAFit
DNAFit is a UK-based company that allows its users to change their eating and exercise habits based on their genetics and learn more about their genetic ancestry, risk of potential hereditary diseases, and carrier status for some of the most dangerous genetic conditions.
When it comes to genetic testing for weight loss, DNAFit features two relevant at-home solutions:
Diet Fit (189.00$) – 24 traits related to your genetic dietary profile + a 30-minute consultation with a qualified dietary coach. It also includes a personal genetically guided meal planner.
Health Fit (249.00$) – Diet Fit + 16 reports related to your fitness and well-being.
The average turnaround time for DNAFit weight loss tests is around 10 days after receiving your biological specimen. You can either inspect your report online, download a PDF version or inspect the simplified infographic diagram.
If you already generated a personal raw DNA file with Ancestry or 23andMe, you can upload your data and save some time and money since you will not have to perform the DNAFit at-home test.