Veritas Genetics Review
Advertiser Disclosure
This website features affiliate links. For purchases made via these links, we earn commissions that allow us to keep producing helpful content. To find out more
click here
.
Close
Veritas was officially founded in 2014 by genomics experts from Harvard Medical School, but its story actually began in the 1970s when George Church, Ph.D. laid the foundations for countless discoveries and initiatives, including the Human Genome Project itself.
Eventually, he gathered a small group of scientists and visionaries to create Veritas Genetics, a "genome company" dedicated to utilizing machine learning and AI to provide us with better communication with our genomic data and allow us to apply it to our daily lives. The company is headquartered in Danvers, Massachusetts, with separate corporate offices in Europe and China. It was recognized as one of the 50 Smartest Companies in 2016 and 2017 by MIT Technology Review.
Keep reading this honest and comprehensive Veritas Genetics review to learn more about the company and its services and discover how they can complement your ambition for genetic exploration.
How Veritas Genetics Works
Veritas Genetics offers both at-home testing kits and screening options that include visiting a brick & mortar draw center. Its direct-to-customer testing procedure involves the following steps:
Placing an order – The entire process starts when you pick a specific testing solution and purchase it on the official website. After receiving your order, the company will dispatch your personal testing kit as soon as possible. Note that your doctor has to authorize the myGenome test since you will need their help to better understand and review your results as well as make medical and lifestyle decisions based on the final report. If you do not have a personal physician or do not want to involve your healthcare provider in any way, Veritas can connect you with excellent third-party physicians for an additional fee.
Sample Collection – The company's at-home testing kit is designed to collect your saliva sample for further DNA extraction, processing, and sequencing. With that in mind, the sample collection process only takes a few minutes and is entirely pain-free since it does not include drawing blood or rubbing your inner cheeks for buccal cells. The box comes with detailed, easy-to-follow instructions, so you should not have any problems collecting and storing your sample safely. Note that you should not eat or drink anything but water for at least half an hour (preferably 2 hours) before collecting the sample. Brushing your teeth is also not recommended.
Sending the sample back – Once your biological specimen is tightly sealed inside the provided container, you should simply mail it back to the company's CLIA-certified lab for further processing.
Inspecting the results – Once the company receives your biological specimen, a team of experts will extract DNA from your saliva sample and process it according to your chosen testing option, which also dictates the average turnaround time (2-16 weeks). You will receive a notification the moment your personal report has been generated and you will be able to inspect it with your personal physician or with one provided by Veritas. In order to make the results as accessible as possible, the team will neatly organize them by clinical relevance. You can also request your raw DNA data in the VCF format for an additional 99$ fee. The company usually delivers the file 5-7 days after your personal report has been produced.
Apart from offering a respectable variety of high-quality DNA testing solutions, Veritas also provides its users with genetic counseling performed by experts in whole genome sequencing as well as pioneers in precision health screening. The company's team of board-certified scientists covers all areas of clinical genetics, including prenatal, pediatrics, adult, cancer, and cardiovascular genetics. Some of the key counseling services include:
Genetic counseling (the US only) that helps you interpret and understand your test results and create a clear plan in case you need to take any extra steps;
HIPAA-compliant telehealth counseling sessions;
Your physician can request pharmacogenomics (PGx) counseling with a PharmD expert;
Referral service if you or your family members require further genetic testing or an immediate medical follow-up;
Global clinical support for all ordering healthcare providers.
At the moment, the company features two genetic counseling options:
Complimentary review of your results – A 30-minute session reserved only for individuals with clinically actionable findings in their personal reports.
Comprehensive genetic counseling session – A 60-minute session with a complete health and family assessment, discussion about your results, follow-up recommendations, and examination notes with pharmacogenomics consult for your physician. This option incurs an additional 299$ fee.
Please bear in mind that genetic counselors will NOT review your raw data file.
Why Choose Veritas Genetics
As we already mentioned in this Veritas Genetics review, the company is famous for trying to lower the overall price of the WGS process as much as possible and making it available to the general public. Apart from allowing you to sync your lifestyle and health routines with your unique genetic signature, Veritas also brings a multitude of other noteworthy advantages:
Company founded by George Church, Ph.D. whose research laid the groundwork for the human genome project
CLIA-certified processing facilities
Team comprised of 125+ renowned experts in all fields of genetics
Multitude of top-tier testing options
Whole genome sequencing
NovaSeq and HiSeq X10 platforms
Next-generation sequencing on the Illumina advanced platform
HIPAA compliance
Global logistics thanks to corporate offices in the US, Europe, and Asia
User-friendly at-home testing kits
Customers can order individuals kits or in batches with different delivery addresses
Global customer support
Free and paid counseling sessions
Possibility of connecting customers with renowned third-party physicians for optimal discretion
Raw DNA data download
Budget-friendly services
Solid privacy policy and data protection mechanisms
Tests
Veritas Genetics offers a decent number of high-quality testing solutions spread between at-home and at-location variants and found across the company's main and international websites. The full list of available tests includes:
myGenome (999,00$)
myGenome is a whole genome sequencing service designed to help you and your personal healthcare specialist improve your longevity, overall health, and much more. The test is currently available only in the US and covers the following points of interest:
Disease risks – Your results will discover any common genetic variants associated with 200+ hereditary diseases spread across different categories, including cancer, neurological disorders, organ health, cardiovascular diseases, immune disorders, carrier conditions, endocrine, and metabolic disorders. Note that the disease screening quantum is based on actionability and ACMG 59.
Pharmacogenomics (PGx) – The test will establish an exact correlation between your genetic makeup and response to certain medications. This will help you identify drugs with reduced effectiveness (due to your genetic variants) but also medications that could cause an adverse reaction. You will receive a PGx chart for more than 150 of the most common drugs on the market.
Carrier status – Your report will also indicate a potential carrier status for more than 40 conditions, which will tell you what hereditary maladies could affect your children in the future. You can also use this information to determine whether your spouse or partner carries the same genetic variant, which would inevitably result in your offspring developing the condition at some point.
Traits and ancestry – myGenome will provide you with relevant info regarding 50+ personal traits related to metabolism, athleticism, nutrition and diet, behavior, physical appearance, cardiovascular, hormones, sensory perception, immune system, substance reaction, and longevity. You will receive a regional breakdown of your ancestry as well.
Veritas Risk Section – This recent addition detects low-impact contributors to 15 common diseases whose risk you can minimize with proactive lifestyle changes.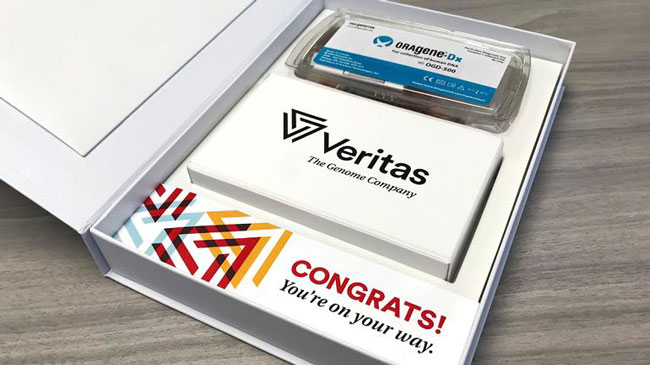 Apart from the so-called "Standard" interpretation service that comes with the test, you can also opt for a more proactive upgrade with the Premium and Diagnostic variants:
Premium (1499$/500$ if you have already bought myGenome) – This option allows you to delve even deeper into potential cancer-related and cardiovascular risks as well as carrier conditions. It covers 650+ hereditary conditions and 225+ carrier conditions.
Diagnostic (2,999$/1,999$ if you have already bought myGenome) – This option is reserved for individuals with complex medical histories and/or symptoms suggestive of certain genetic conditions. Note that this service HAS to be ordered by your physician who will also collect your blood sample and send it to the Veritas lab alongside your Informed Consent Form and clinical and family histories. Finally, your findings will be reviewed by a panel of experts and you will receive diagnostic interpretation based on your clinical signs and symptoms.
Keep in mind that myGenome (with Standard and Premium Interpretations) is NOT a diagnostic test because there is a small chance of missing certain variants that could be associated with disease risk or genetic health conditions. The reasons for this could include the inability of the technology itself to identify certain mutations as well as novel variants absent from current medical literature. Veritas acknowledges this on the official website and recommends purchasing myGenome with Diagnostic Interpretation or considering a more targeted genetic test with a medical geneticist or a genetic counselor.
The average turnaround time is between 12 and 16 weeks, no matter what type of interpretation service you choose.
myBRCA & myBRCA HiRisk
myBRCA and myBRCA HiRisk tests were designed to screen for breast and ovarian cancer and help you understand your personal risk for these malicious diseases. The BRCA genes are an integral part of your body's defense system and if they are carrying harmful variants, they can significantly increase your lifetime risk of developing ovarian, breast, and other types of cancer. myBRCA test searches for potential variants in the BRCA1 and BRCA2 genes while the HiRisk iteration detects variants in 26 genes, including BRCA1 and BRCA2.
myBRCA HiRisk is recommended to individuals whose family members had:
Breast cancer at or before the age of 50;
Male breast cancer, ovarian cancer, fallopian tube cancer or primary peritoneal cancer;
Two or more primary breast cancers in the same individual;
Three or more of the following cancers: breast, ovarian, fallopian tube, primary peritoneal, endometrial, pancreatic, prostate, thyroid, colorectal, sarcoma, adrenocortical carcinoma, brain, leukemia, gastrointestinal polyps, gastric, melanoma, and/or kidney;
Known cancer-causing variant.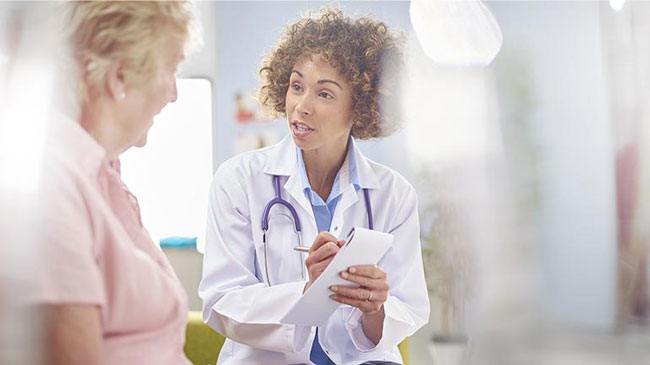 The price of the tests is not listed on the site so you will have to contact customer support for further instructions if you choose to purchase them. The official website states that the tests are no longer available in the US, but the company still offers a complimentary phone call to discuss your results if you purchased your test in the US, which makes no sense.
myPrenatal
Once you click on this test, the official website will redirect you to an international site in Spanish that covers Europe and Latin America. Also, the prices are expressed in euros rather than dollars.
This test is a prenatal screening solution that utilizes a sample of maternal blood to detect chromosomal aneuploidies starting from week 10. The test is extremely accurate and uses sequencing with paired-end (bidirectional) readings to discern fetal from maternal DNA. Note that this is NOT an at-home test, which means you will have to visit one of the available draw centers in order to provide the required biological specimen. The sample collection is completely safe without any possibility of harming the mother or the fetus. The list of the available draw centers is provided on the aforementioned international site.
myPrenatal test features 4 different iterations:
myPrenatal Standard (445€ ≈ 504$) – Trisomy 21 (Down Syndrome), Trisomy 18 (Edwards syndrome), Trisomy 13 (Patau syndrome), and Fetal sex (optional).
myPrenatal XY: Aneuploidies of Sex Chromosomes (495€ ≈ 560$) – myPrenatal Standard, Monosomy X (Turner syndrome), XXX (Triple X), XXY (Klinefelter syndrome), XYY (Jacob's syndrome), Fetal sex.
myPrenatal Microdeletions (550€ ≈ 623$) – myPrenatal Standard + sex chromosomes, Microdeletion syndrome: DiGeorge, Angelman, Prader-Willi, deletion1p36, Wolf-Hirschhorn and Cri-du-chat.
myPrenatal Complete (645€ ≈ 730$) – myPrenatal Standard + XY (sex chromosomes), Microdeletion syndrome: DiGeorge, Angelman, Prader-Willi, deletion1p36, Wolf-Hirschhorn and Cri-du-chat, Aneuploidies in all chromosomes.
myNewborn (750€ ≈ 848$)
myNewborn DNA is a postnatal screening option that sequences the entire exome of your newborn to detect any potential pathogenic variants associated with 390+ actionable diseases, which allows your chosen specialist to optimize medical care. Note that this screening solution has to be requested by your chosen physician.
The test analyzes 407 genes associated with metabolic and genetic diseases that usually appear during the first year. It provides you with a complete report of detected variants and their potential implications as well as the results included in the myPharma DNA test that determines your newborn's genetic response to 300+ drugs.
The final report will be sent to the prescribing physician and they will help you understand the results better.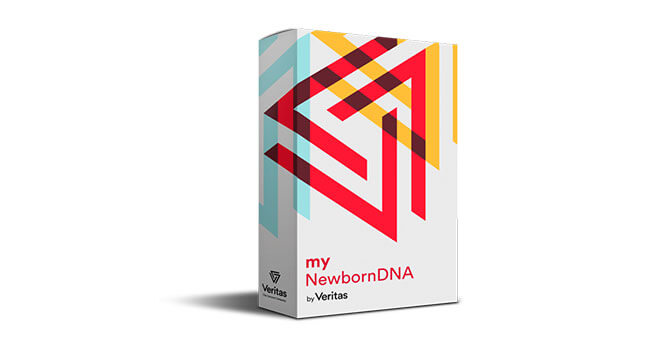 myPharma (450€ ≈ 509$)
myPharma is a DNA test that utilizes a saliva sample to analyze variants in 27 genes to the effectiveness and metabolism of 75+ different principles. This allows your doctor to improve any ongoing and future treatments by knowing how your genetic composition reacts to more than 300 common medications.
myCancerRisk (750€ ≈ 848$)
myCancerRisk utilizes a saliva sample to check 40 genes associated with hereditary cancer. This testing option does not require you to send your personal kit by mail. Rather, a messenger will pick it up on the address you specify.
The test is recommended if you have cancer (or suspected hereditary cancer) running in the family or if one of your blood relatives developed cancer at a young age (<50 years). People with cancer should also take this test to identify potential hereditary cancer.
The final report will contain detailed information about the detected variants with their implications. Complimentary genetic counseling will also be provided for you and your chosen specialist.
Privacy And Security
Veritas Genetics collects various types of user data and stores all the information in a HIPAA-compliant cloud. The collected personal information includes your name, email address, postal code, telephone number, payment info, and data provided by your physician.
The company will use the collected information to contact you, improve its business and website, respond to your inquiries and provide you with requested data, offer technical support, enforce its Terms and Conditions, and more.
Veritas will never sell or rent your info to any other organization and/or company unless you request or authorize it. However, it may share your data to help complete a transaction for you, comply with standing laws, as a part of a merger or acquisition, and to allow its third-party partners to perform their functions adequately.
The official website implements SSL technology in order to protect all user interactions and your data is processed and stored on highly controlled servers with limited access.
One thing we do not like about the company's privacy policy is the fact that it keeps your data for an unspecified amount of time even if you choose to end your relationship with Veritas. Even in the official FAQ, the company does not provide a clear answer regarding the data retention period. On that note, we do not even know whether users CAN delete data in the first place.
Shipping And Handling
At the moment, ordering any of the three myGenome packages is possible only within the US. It usually takes 2-3 (up to 10) business days for your personal testing kit to arrive after the company dispatches it from the warehouse.
Bottom Line
This Veritas review painted a complete picture of a top-tier DNA testing company founded by one of the most prominent and relevant DNA scientists of the modern age. The rest of the team is comprised of 125+ world-leading scientists in their respective fields utilizing some of the most advanced DNA sequencing technologies and algorithms known to man.
Veritas also provides its users with a decent choice of different testing options and covers the US, Europe, and Asia thanks to its branch offices. The screening options are not the cheapest on the market, but you will definitely get what you paid for.
Bottom line, Veritas Genetics is an impressive company with an excellent team and state-of-the-art technology and it definitely represents a valuable partner on anyone's journey of genetic discovery.