Paternity DNA Testing Made Simple
STK Paternity Test Kit Review - UPDATED Apr 2018
STK or SterlingTek is a company with the most unlikely of beginnings out there. It all started when its founder Chris Chenault began retailing jewelry on eBay, back in 1999. The idea for the company grew out of discontent with the life and overall performance of his AA batteries, which prevented him from taking all the photos he wanted.
After realizing other people must have the same kind of problem, he focused his attention on AC adapters. He founded a factory to produce Olympus AC adapters, started receiving numerous offers from renowned companies, and the rest is history. The enterprise quickly amassed over 750,000 users all over the world.
You might wonder how this connects to our STK Paternity Test review, though. Well, apart from digital camera adapters, laptop batteries, and chargers, STK also retails their own paternity DNA test. You might also have some reservations about this unusual combo, so our review will paint an objective picture of the STK Paternity Test Kit and put it under heavy scrutiny.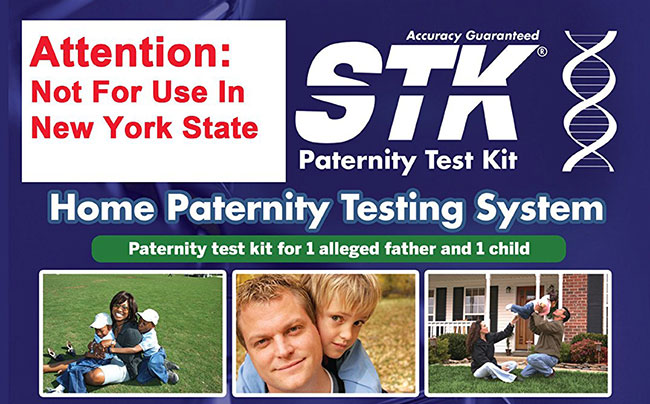 How STK Paternity Test Kit Works
STK implemented the standard direct-to-customer model of paternity DNA testing. That being said, the procedure comprises the following steps: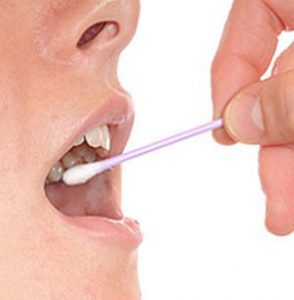 Online order – STK conducts its online purchases through Amazon. So, even if you order the DNA testing kit through their website, you will be redirected there.
Sample Collection – The kit utilizes buccal swabs for the DNA sample collection process. The procedure takes minutes, it's completely painless, and can be used for all ages, including newborns.
Mailing the sample back – After you've collected your DNA specimen, you'll have to send it back to the STK lab, located in the US, for further processing. The kit comes with a pre-paid return mailer, so you don't have to worry about any additional shipping costs. Your DNA sample will be sequenced mere hours upon arrival.
Accessing the results – Your final report will be complete around 3-5 days after STK receives the sample. The results can be accessed online. You can also print them out or request a full-color copy delivered to you by mail.
Let's take a look at what the STK Paternity Test Kit contains:
Instructional brochure
Triplicate sample form
8 x Sterile swab
4 x Tamper seal
Pre-paid postage return mailer
Why Choose STK Paternity Test Kit
STK holds some pretty strong arguments to give them the benefit of the doubt, the most prominent being: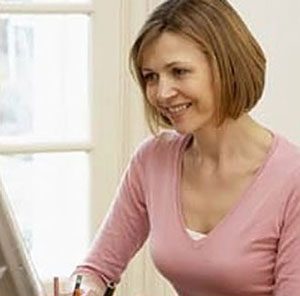 The test kit contains FDA approved components
ISO 17025 certification and accreditation with the A2LA and AABB
State-of-the-art technology and testing equipment
16 genetic markers investigated
99.9999% accuracy of the test
Quick turnaround time
Online results with a full-color hard copy available upon request
Phone results interpretation available
Strict privacy policy
Budget-friendly pricing with all lab costs included
Free shipping
Professional user support
Test
The STK Paternity Test Kit is an at-home paternity DNA test. It is designed to satisfy your own curiosity concerning a potential paternal biological relationship. The price of the test is 99.99$. The company offers 50$ credit in case you need a court-viable proof of paternity, but it doesn't provide this option, which is, however, not stated in the official disclaimer.
The STK Paternity Test inspects 16 genetic markers while processing your DNA sample. This is the middle amount of DNA loci checked; we've seen companies go both lower and higher than this number. Genetic markers compared within the genomes of the child and the suspected father are highly relevant since they closely relate to the overall accuracy of the test. Having said that, this is a very respectable number for the price tag.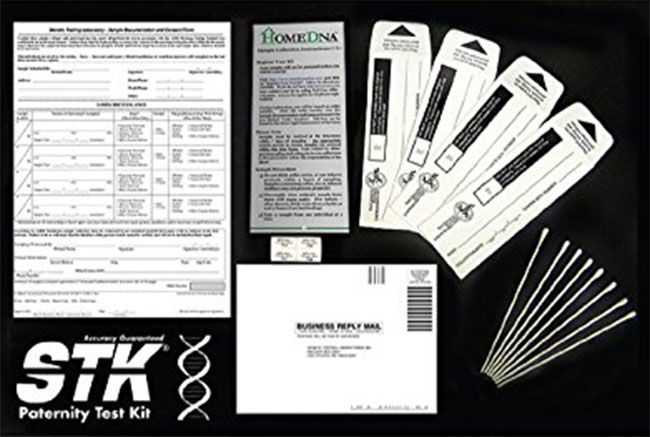 As with all modern paternity tests, the inclusion will have a 99.99% probability of accuracy while exclusion raises that percentage to 100. STK offers a very quick turnaround time. You get the test results usually 3-5 business days from the moment they've received your DNA sample. The especially convenient feature is the possibility of receiving a colored hard copy of your final report. You can also inspect your results online and print out a copy. Many of the companies don't even offer the printing possibility, let alone sending you a physical report.
If you're having certain doubts or additional questions, you can always contact STK for a professional interpretation of your results. This is a feature unique to this company. We've seen providers offering pre-test consultations and written results reviews, but this is rather uncommon.
Privacy And Security
STK is pretty vocal about respecting their customers' privacy. They have a strict privacy policy, preventing them from sharing your personal information with third parties or disclosing the particularities of your final report.
As far as data-transfer security goes, we've already mentioned in this STK Paternity Test Kit review that they handle their orders through Amazon, which means your payment details are completely secure, following the elaborate rulebook of Amazon data security.
Shipping And Handling
The payment and shipping are processed through Amazon, so their rules will apply to all of STK products, including the paternity test.
The said test is available in the US and all orders from the 50 states are eligible for free shipping. International shipping is where things get a bit confusing. The STK Paternity Test is clearly not available worldwide, but there are certain countries where it can be shipped, according to Amazon. So, if you're ordering abroad, the first step is to check whether your country is eligible for shipping or not. Amazon also offers one-day shipping and free two-day shipping with Amazon Prime. If the test is in stock, your shipment should leave the warehouse 5-8 days after the order is received.
Bottom Line
STK is definitely an uncommon mix of relationship DNA testing and electronic equipment. This could potentially lead to people dismissing their test without even giving it the benefit of a doubt. After you do some research on the topic, you'll discover a pretty impressive paternity test with numerous relevant certifications.
Is it the best paternity test out there? Not by a long shot, but still surprisingly decent for the price that is beyond budget-friendly. It doesn't come with all the fancy features some other companies offer, but it provides the essentials, which is pretty much all you'll need.
This test is best compared to your favorite tool, for example. Exploring this analogy further, we can say that STK offers a minimalist tool that serves its purpose extremely well. It has all the required features to get the job done and then some but doesn't come with shiny bells and whistles and expensive packaging.
So, the STK Paternity Test is a functional, budget-friendly option that trimmed just the right features to bring you the lowest price possible.