Paw Print Genetics Review
Advertiser Disclosure
This website features affiliate links. For purchases made via these links, we earn commissions that allow us to keep producing helpful content. To find out more
click here
.
Close
Paw Print Genetics is a division of Genetic Veterinary Sciences, Inc., a company founded in 2012 in Spokane, WA, by Lisa G Shaffer, Ph.D. The parent company also owns trademarks like Paw Print Parentage, Paw Print Pedigrees, and Canine Health Check and cooperates with numerous renowned partners, including the Association of Professional Dog Trainers, American Cockapoo Club, Hunter's Point Kennel, American Stock Dog Registry, United States Border Collie Handler's Association, Inc., United English Shepherd Associations, and many others.  
The main idea behind Paw Print Genetics is to achieve optimal canine genetic health by providing breeders and private owners with excellent screening options and educating them on the importance of knowing more about the genetic composition of their pets, working dogs, and show dogs. Keep reading this comprehensive Paw Print Genetics review to learn more.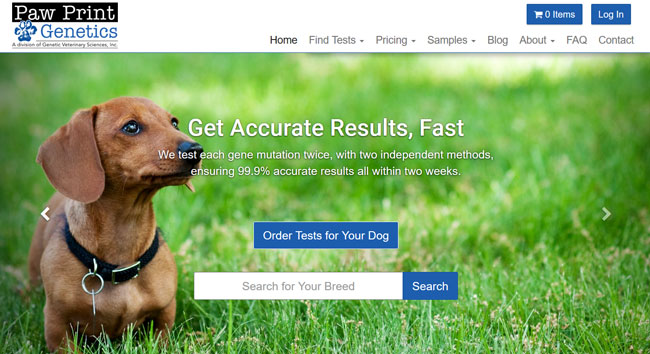 How Paw Print Genetics Works
With Paw Print Genetics, the testing procedure includes the following steps: 
Placing an order – You can view the company's entire testing portfolio on its official website. You can filter the screening options by breed, disease/traits, and symptoms or simply opt for DNA profiling or parentage tests.  
Collecting the sample – Once the company receives your order, you can either receive a complimentary sample collection kit or provide your own swabs. Note that Paw Print Genetics recommends using either GUM Proxabrush Go-Betweens Cleaners (wide) or Puritan sterile swabs in case you go for the second option. The official website features convenient blog posts that offer numerous tips and guides on collecting your dog's sample the right way. The required biological specimen depends on the type of test you have chosen and can include cheek swabs, docked tails, dewclaws, whole blood, frozen semen, postmortem tissues, dried blood spots, and umbilical cords. It is important to note that international customers have to provide their own swabs. 
Sending the sample back – With Paw Print Genetics, you get complimentary first-class shipping to any destination in the US. You also receive a first-class shipping return mailer. Canadian users, however, still have to pay the return shipping costs. As we already mentioned, customers outside of the US and Canada will be prompted to provide their own swabs and pay the shipping costs to the company's US laboratory. Once your kit reaches the laboratory, you will receive a personal notification on your account. 

Receiving the results – Once the lab receives your samples, it will usually take around 14 days for the final report to be generated. When the results are ready, you will receive an email notification. At that point, you can access the results or download/print them for your vet. You can get the results quicker if you deliver the samples to the laboratory using Express or overnight shipping or 1-2 day courier services. Keep in mind that this will also increase the final price of the test. With your report, you will get the so-called "Canine Genetic Health Certificate" that you can add to your records, display in your home or give to the new owner. 
Genetic counseling – Paw Print Genetics offers genetic counseling services before or after the testing. Simply email or call the support team during regular business hours and the staff will be more than happy to answer any questions that you may have. Note that this service is also available to individuals who have not purchased a DNA test from Paw Print Genetics. Counseling comes free of charge. 
Why Choose Paw Print Genetics
Paw Print Genetics is a renowned US company that helps you better understand your dog's genetic signature while pointing out any potential threats to his or her health and well-being. Its other important advantages include: 
CLIA-certified processing lab

 

Board-certified geneticist 

 

Numerous screening options

 

Each potential mutation is analyzed twice using proprietary screening methods

 

Results reviewed by a veterinarian and a Ph.D. geneticist

 

Majority of the results accepted by OFA

 

Company accepts numerous sample types

 

Breed-specific panels

 

Customers can choose individual tests or make their own screening panels

 

Easy data transfer to new owners

 

Detailed results and certificates for each dog

 

Knowledgeable and friendly customer support

 

Complimentary genetic counseling by vets and geneticists

 

Frequent discounts

 

Order tracking and email notifications

 

Quick turnaround time (around 14 days) with the possibility of rushing the report
Tests
The testing solutions offered by Paw Print Genetics are primarily designed for owners and breeders who are already familiar with their dog's/litter's breed. In other words, these are not ancestry tests that will help you discover your pet's breed percentage or potential wild ancestors. If you are not sure about your dog's breed or have a mixed-breed dog, we recommend going with Canine Health Check instead. 
The company utilizes proprietary screening methods and guarantees 99.99% accuracy. Every potential gene mutation is tested twice to ensure a precise final report and minimize the risk of potential errors. All you have to do is search for your dog's breed on the official website and you will receive all the testing options available for your pet. You can choose between single tests and recommended screening panels, the latter always coming with a hefty discount. The company also recommends testing options for related breeds in order to check for any potential disorders inherited from common ancestors. 
As we already mentioned in this Paw Print Genetics Review, you can filter all the available tests by choosing a specific breed, disease/trait, and/or symptoms. Once you have chosen a specific criterion, you will be provided with all the relevant tests and recommended screening panels in case you want to go for a more thorough approach. The company currently offers tests for more than 150 different diseases. This number is complemented by 10 coat color tests and 6 trait tests.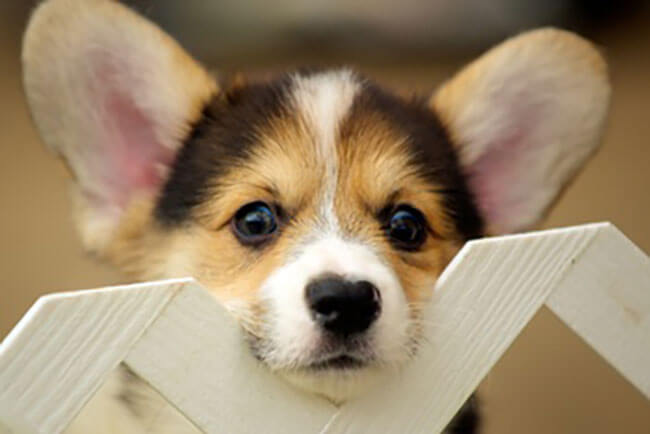 The company also offers DNA profiling services as well as parentage testing, but you need to create a personal account on the official website in order to access these options. Finally, you can opt for the Clear by Parentage service, which is a budget-friendly screening option designed for breeders who either want their entire litters cleared of certain genetic mutations or to confirm parentage. 
The best time for testing is before a dog is bred in order to check for any potential genetic disorders they could pass to their offspring. You can also test puppies even before they are weaned, but you have to separate them from the mother for at least an hour to avoid sample contamination with her DNA. You should also give your puppy plenty of water and avoid feeding or any other activities that could contaminate the sample. 
When it comes to pricing, Paw Print Genetics' services become exponentially cheaper the more dogs you test. For genetic diseases, the price of a single test is 80$. You pay 75$ for two tests, 70$ for three, and so on. Finally, if you choose to perform 25 tests or more, the price will be 25$ per test, which translates to 475$ for 19 screening options. Note that this applies to the tests ordered for the same dog, not the number of tests ordered for different dogs. With that in mind, this is a pretty expensive service, but you will definitely get your money's worth. 
The pricing for coat color and traits starts at 80$ for one test and ends at 20$ for 11 tests (220$ total). Paw Print DNA profiling costs 49$ per dog, Paw Print Parentage (puppy, sire or dam) is 30$, and Paw Print Clear by Parentage costs 19$ per dog. 
Paw Print Genetics always offers numerous discount codes, specials, and litter discounts, so we definitely recommend checking the dedicated page on the official website in order to slice your final price by up to 50%. 
Privacy And Security
Paw Print Genetics is a HIPAA compliant company that collects the following user data: 
The information you provide – First/last name, phone number, email, mailing address, user ID, password, dog info, payment info, survey data, comments on company blogs, information shared on company's social media, and test results.
Automatically collected information – Cookies used for site operations, analytics, personalized advertising, and social media.  
The company will use the collected information for:  
General use – To protect your account, identify you as a user, provide the requested services, improve its website and services, communicate with you, send administrative email notifications, make telephone calls as a part of fraud protection, and send surveys, newsletters, and other promotional materials.  
Creation of anonymous data – The company might create aggregated databases to analyze usage patterns, improve site navigation, and enhance its content. This type of data cannot be used to identify you as an individual since it does not contain any personal information. The company never mixes anonymous and personally-identifiable data.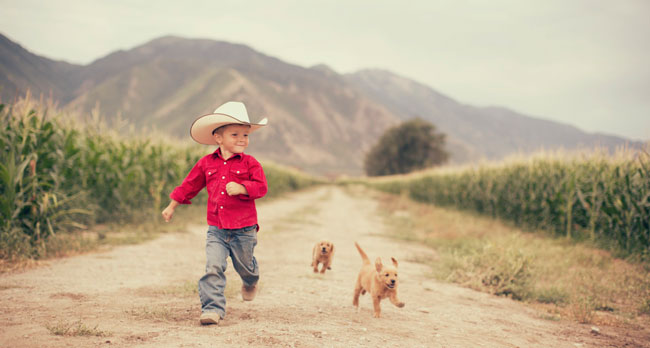 Paw Print Genetics might share the collected info with third-party service providers as well as its affiliates even though there are currently none. Also, any acquisition or merger in the future will result in your data being shared with third parties. Finally, the company will also disclose your information if required to do so by law for whatever reason.  
You may change your data at any given point by editing your personal profile. However, if you request data deletion, the information may remain in the company archives even if they delete everything from the active database, which is something we definitely do not like. The official privacy policy states that the company might keep your data to prevent fraud or similar underhanded operations, but the inability to permanently delete user information is not a good practice.  
Shipping And Handling
As already stated in this Paw Print Genetics review, if you so choose, the company will provide you with one complimentary swab kit per dog paired with a complimentary return shipping envelope. If you do not want to rush the results, the return envelope will include prepaid first-class shipping. If you opt for an upgrade, it will come with either priority or express shipping. The company does not cover any potential upgrades.  
For international orders, the company recommends using couriers that provide tracking numbers as well as sending the package as a priority. Otherwise, it can take up to 4 weeks for the samples to reach the lab, which is enough time to compromise their processing validity. Paw Print Genetics recommends using UPS, FedEx, and Purolator for the Eastern providences of Canada instead of Canada Post. Bear in mind that the company does not receive deliveries on Saturdays. 
To get your shipment through the US customs without any potential issues, the declared value should not total more than 15$. We are just talking about the swabs, not the order itself. Any COD fees will be charged automatically to the payment method used while placing your order. If the charge cannot be processed for whatever reason, the company will stop the sample processing until a suitable payment method is found. 
If you cancel or modify your order, the company will charge a 25$ processing fee per dog and refund the rest of the price if you submit your refund request within 90 days of the initial order. If you do it after 90 days, you will receive an in-house credit instead. Note that you can submit a refund request only if your sample has not yet reached the processing lab. If it has, the testing will proceed and no refund will be issued. In some circumstances (loss of a dog, for example), you can contact the company's support team during regular business hours to discuss your cancelation. 
Bottom Line
Our Paw Print Genetics review revealed an excellent service launched as a division of Genetic Veterinary Sciences, Inc. We like the professional approach implemented by the company as well as its scientific team brimming with skill and experience. The testing solutions themselves are rather costly but definitely provide enough value to justify the price. The customer support team is always there to answer any potential questions and offer professional counseling even if you have not tested with Paw Print Genetics.  
Apart from the services described in this review, Genetic Veterinary Sciences, Inc. also provides its users with a handful of different top-quality brands (Canine Health Check, for example) and is constantly working on implementing even more screening options. 
Bottom line, whether you are a private owner concerned about the genetic health of your pet or a professional breeder looking to establish parentage and check predispositions for certain genetic diseases, Paw Print Genetics is an excellent choice on your journey to optimal canine health.