Paternity Depot Review
Advertiser Disclosure
This website features affiliate links. For purchases made via these links, we earn commissions that allow us to keep producing helpful content. To find out more
click here
.
Close
Paternity Depot has built its business philosophy around offering the lowest prices of DNA testing on the market, paired with the quickest turnaround times.
The company was launched around a decade ago, currently occupying offices in New York and Toronto. Its official activity has always been mostly based on paternity-related services, so people often think that's the only test available in its portfolio. Our Paternity Depot review will focus on its complete offer and investigate whether low prices also bring upon certain quality compromises.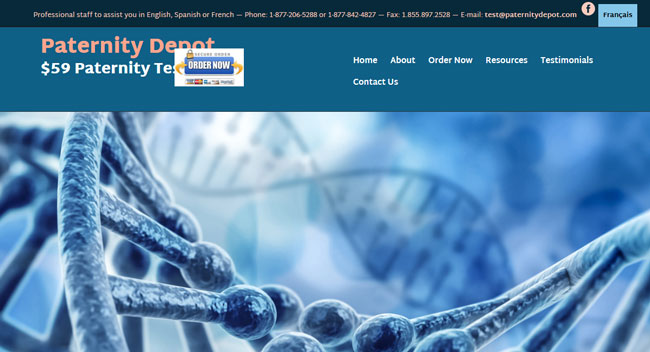 How Paternity Depot Works
Paternity Depot follows the standard direct-to-customer business model, which includes the following steps:
Placing an order – You can order your preferred testing kit through their website or over the phone.
Sample collection – The kit uses buccal swabs for collecting your DNA specimen.
Sending the sample back – Once the specimen is collected, you can send it back to Paternity Depot for processing.
Inspecting the results – Paternity Depot offers numerous ways of delivering your report, including phone, e-mail, fax, and others. The results are usually complete within 7 business days.
If a buccal swab cannot be performed for whatever reason, Paternity Depot also offers DNA testing through alternative sources:
Blood found on any material
Dental floss, chewing gum, toothpick
Toothbrush
Semen
Nail clippings
Used handkerchief or Kleenex
Bones or teeth
Hair with attached follicles
Urine, cigarette butts, razors, licked envelopes
Clothing that was in intimate contact with the tested subject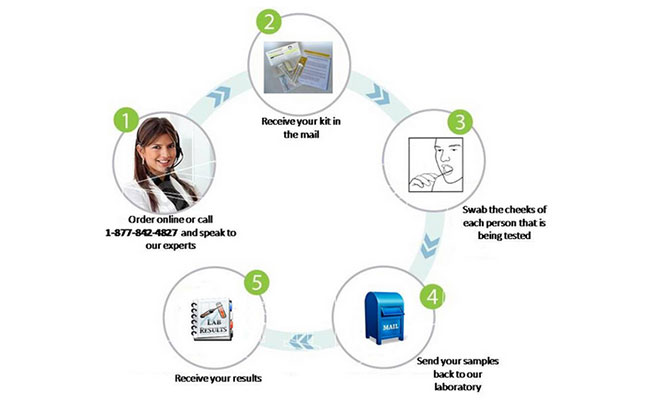 This brings us to the first major problem we have with Paternity Depot. Nowhere does it state that tested subjects must give explicit consent or even be aware of the testing at hand. This opens up ample space for underhanded endeavors, especially with discreet DNA testing.
On the other hand, Paternity Depot offers split testing kits for cases when subjects live in different states. The extra kit is sent free of charge.
Our second problem is the disparity between the information found on the site. For example, one page states that the results usually arrive within 7 business days, another one lowers that number to between 3 and 5 days. Luckily, its user support is always available, so you can obtain any vital information from them.
Why Choose Paternity Depot
There are many reasons why you may want to opt for DNA testing with Paternity Depot. Let's take a look at some of the company's most prominent features:
Budget-friendly prices
Quick turnaround times
Decent variety of relationship DNA tests
Split test kits can be sent to different countries free of charge
Flexible options for placing an order and receiving the results
99.99% test accuracy
Over 300,000 test performed
Own testing lab with ISO 17025 certification
Legal and non-legal test iterations
Shipping to the entire USA
Effective customer support
Paternity Depot offers an opportunity to save even more money and time by fashioning your own DNA testing kit. The site holds detailed instructions on how to make your own kit and collect your DNA sample. This will cut around 20% off the price of its tests and save you the time needed for the test kit to arrive at your address.
Tests
Contrary to popular belief, Paternity Depot offers 5 different relationship DNA tests. Relationship DNA testing simply aims to establish immediate biological connections between two individuals, such as paternity/maternity, grandparentage, and others. It shouldn't be confused with ancestry or health-related DNA testing.
The current portfolio of Paternity Depot includes:
Basic Paternity Test (59$) – The test kit includes buccal swabs for one father and one child. Additional subjects can also be tested for an extra 50$ per sample. This test also features the possibility of discreet testing when buccal swabs are not available. Discreet testing always needs to be highly monitored and controlled in order to avoid testing people without their consent or even knowledge of the affair. This test used to cost 66$, but Paternity Depot lowered the price even further. Be careful if you're ordering it from retailers, as many of them still hold the old price.
Sibling DNA Test (199$) – The test is used to establish whether potential siblings share one or both parents. Alternatively, it can determine full exclusion, negating the existence of siblingship in its entirety. This is where you can truly see the pricing difference between Paternity Depot and other DNA testing providers. Sibling DNA testing usually comes with a price tag of 350$+.
Avuncular DNA Test (199$) – Avuncular testing is used to determine the biological relationship between potential uncles/aunts and nieces/nephews. Paternity Depot also included grandparent testing into this category, which is an obvious misstep on their part. (Avunculus – maternal uncle; Avus – grandfather).
Maternity Test (59$) – This DNA test is designed to confirm or exclude a maternal biological relationship between the supposed mother and one child. 
Legal Paternity DNA test (50$ surcharge for the chain of custody form) – Paternity Depot has partnerships with over 500 locations where you can provide your DNA sample for legal DNA testing purposes. It's the most definitive proof of paternity and it can be used in proceedings regarding child support or custody, birth certificates, immigration, tax forms, adoptions, court orders, wills/estates, and other legal matters. The price is staggeringly low as well, as similar testing starts at about 400$.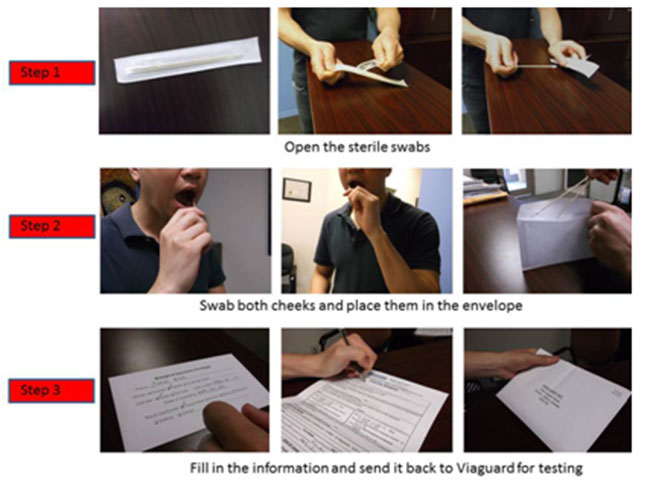 Paternity Depot uses a common DNA testing procedure in its analyses called CPI or Combined Paternity Index. Scientists examine the provided DNA samples by comparing specific places in their genomes called genetic Loci or DNA markers. This brings us back to our story of disparity on the site, as one paragraph states that they test 16 genetic markers while another raises that number to 20.
Whatever the actual number may be, genetic markers are extracted from the sample, amplified, and compared through a process called PCR or polymerase chain reaction. The biochemical technology available to Paternity Depot's molecular biology department enables them to extract highly accurate results while working with small quantities of DNA.
Based on the level of equality between the tested samples, the results will either include or exclude the subjects from tested biological relationships.
Privacy And Security
Paternity Depot states that it will not share any personal information with third parties. This includes information about your payment plan, test results or contact data.
It also claims that all purchases going through its site are encrypted via SSL security technology. After performing our own SSL check-up, however, we determined that its certificate expired. This means your server-client link will not be encrypted until Paternity Depot renews its certification.
Shipping And Handling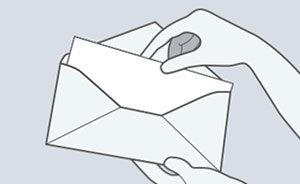 Payment options available for Paternity Depot's services include MasterCard, Visa, American Express, and Discover, as well as PayPal.
DNA test kits can be shipped via regular or express mail. Shipping costs are not handled by the company, so you'll have to include an extra 8$ or 20$. According to Paternity Depot, the average time for the kit to arrive at your address is between 4 and 7 days.
Bottom Line
Paternity Depot definitely offers the lowest prices on the market, period. It executes its tests within its own certified laboratory and provides extremely quick and accurate results. Order and payment options are pretty flexible and user support is always available to provide assistance.
Having said that, we already raised several concerns regarding information disparity on its site. User feedback on services performed and user support competence was pretty divided between glorification and diatribes.
Our final conclusion in this Paternity Depot review is that it sports a highly competitive and tempting business model; however, it is a model with numerous inadequacies yet to be ironed out if the DNA testing provider plans on rivaling major players in the industry.