Skincare & Supplements According To Your DNA
LifeDNA Review - UPDATED Mar 2018
LifeDNA is a Hawaiian startup company launched in 2017 with the idea of exploring and exploiting the link between natural skincare and dietary supplementation on one side and individual genetic profiling on the other. The company enables its customers to live healthier, longer, and more fulfilling lives by deciphering their unique genetic codes and determining how they correlate to skincare and supplementation. 
The first step toward a healthier lifestyle should be exploring your genetic response to certain influences and choosing the best option to complement your DNA. If you feel you're ready for the first step, keep reading our LifeDNA review to learn how to turn your genetics into a valuable asset instead of a roadblock.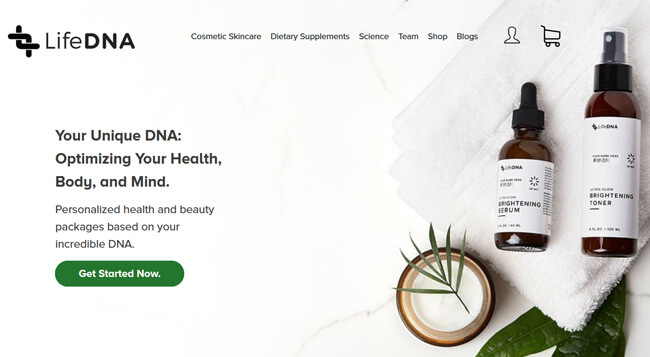 How LifeDNA Works
LifeDNA is a very young company that still doesn't have the capacity to sequence your DNA. Therefore, it uses raw DNA data provided by AncestryDNA and 23andMe. The team is working on incorporating raw DNA sequences generated by other companies, notably MyHeritage. In other words, LifeDNA doesn't offer any testing solutions, so in order to receive its skincare and dietary recommendations, you'll have to order one of the aforementioned tests and submit your raw DNA data for examination. 
The key to any successful exploration of your genetic signature lies in your SNPs (single nucleotide polymorphisms), which are simply unique genetic markers that tell the company what's special about you. These markers or genetic mutations can show the scientists anything from genetic predispositions to coffee drinking to the exact nutrients that'll complement your genetic deficiencies.  
Your SNPs can also indicate potential risks for certain genetic illnesses. Your DNA can't exactly predict the future actions of your body, but it can provide an excellent roadmap for optimal skincare products and supplements. 
The team behind LifeDNA will combine your unique DNA signature with their passion for research and recommend certain ingredients with a proven track record in mitigating health risks or improving certain genetic deficiencies.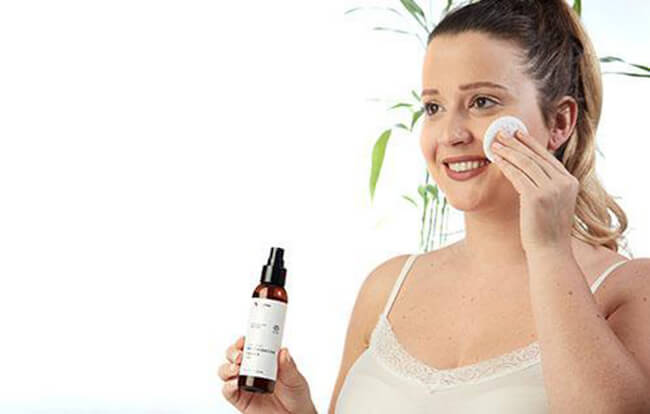 LifeDNA has based its service on more than 1,000 peer-reviewed articles in its database, which is constantly growing as the research continues. The company has incorporated a global approach to scientific research, which means it covers all individuals regardless of their background and ethnic groups. 
In order to create your personal account on the official website, you'll be prompted to provide your first and last name, email and password, your payment details, and shipping address. Once your account is ready, you can submit your raw genetic data received by AncestryDNA or 23andMe and simply wait for your results. LifeDNA also features a dedicated shopping section where you can buy skincare products and supplements recommended for your genetic profile. 
Why Choose LifeDNA
Here are some of the most prominent features of LifeDNA: 
Unique blend of genetic explorations

 

Competent and experienced team

 

Accurate and reliable results

 

The company accepts raw DNA data from AncestryDNA and 23andMe

 

Reasonable pricing policy

 

High-quality skincare products and supplements

 

All products manufactured in the US

 

Free standard shipping

 

International shipping available

 
Test
As we already mentioned in the previous sections of our LifeDNA review, the company doesn't feature any proprietary DNA testing solutions. Instead, it uses raw DNA data generated by AncestryDNA and 23andMe. After your final report has been generated, you'll be referred to a dedicated shopping page, which holds its unique line of skincare products and supplements designed to provide your body with optimal nutrition according to your genetics. 
All of the products offered by LifeDNA are manufactured in the US in an FDA-registered facility and in accordance with CGMP regulations. The company doesn't test on animals or ask other companies to perform these tests.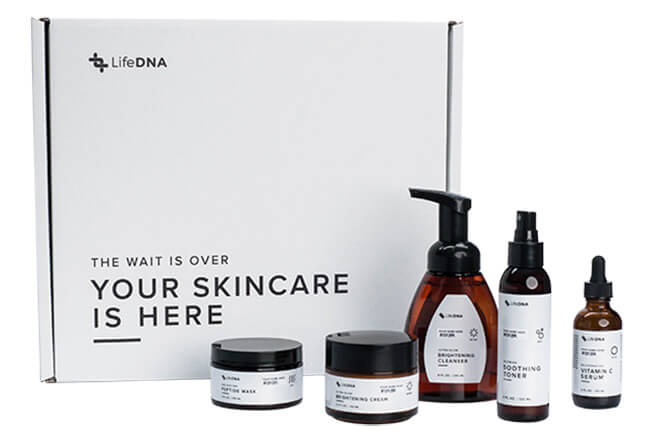 LifeDNA skincare line is completely natural (no sulfates, parabens, phthalates, synthetic dyes, animal products/by-products or mineral oils), organic, and rigorously tested. When it comes to skincare conditions, the company can currently address wrinkles, dry skin, blemishes, sunspots, vitamin C deficiency, and anti-oxidation response. Its online shop currently offers the following skincare products: 
Personalized moisturizer; 100ml (3-month supply for 99.00$) – Designed for deep and rejuvenating hydration, this moisturizer will refresh your skin with its premium ingredients designed to fit your lifestyle and DNA.
Essential Beauty Box (3-month supply for 189.00$) – This package contains a cleanser, toner, and moisturizer, which are essential products for everyone's personalized skincare routine.
Deluxe Beauty Box (3-month supply for 289.00$) – This option is basically an Essential Beauty Box plus a serum and mask designed to complement your DNA.
When it comes to personal supplementation, LifeDNA offers the following options: 
Personalized supplement (1-month supply for 39.00$)

 

Vital Wellness Box (1-month supply for 99.00$) – 3 supplement blends

 

Dynamic Wellness Box (1-month supply for 149.00$) – 2 bonus supplements

 
Privacy And Security
LifeDNA collects the information you provide, including your genetic information, name, email, shipping and billing address, additional health information, communication with the support team, and payments, as well as information collected when you use the service, including device and usage information (web browser type, IP address, mobile operating system version, and unique device identifiers), browser settings and preferences, data about your interaction with the service, and data collected from cookies and similar technologies. 
The company will use your information to provide its services and communicate with you, but also for marketing purposes and to comply with its own obligations and applicable laws. LifeDNA can share your data with its vendors, service providers, and other parties performing services on its behalf. It can also use it for research and analytics and share it with ad network providers. 
LifeDNA maintains a set of administrative, technical, and physical safeguards in order to protect your data from unauthorized processing. The service is also unavailable to individuals under the age of 18. 
Shipping And Handling
LifeDNA ships its packages via FedEx Smart Post and the estimated delivery time is between 7 and 10 business days. Standard shipping is absolutely free. Once you register, you can choose to receive your packages on a quarterly or monthly basis. Canadian and international orders are shipped via DHL Parcel Direct. 
Bottom Line
LifeDNA has designed its service around a very specific part of genetic exploration. Skincare and supplementation are usually accompanied by genetic testing to discover potential mutations that increase the overall risk for certain inherited diseases and conditions. This is why we don't think the company will stop here and we're really excited to see what they'll do with this project in the future. 
As it stands, the service is quite limited and somewhat inconvenient. Yes, it does accept raw DNA data from two industry giants at the moment, but we still have a feeling that you have to jump through a lot of hoops in order to get to your final LifeDNA report. However, we are positive that this will change in the future and that LifeDNA will introduce its proprietary testing solutions and start cooperating with numerous other companies. Its line of products, though, is nothing short of impressive. Everything is made right here in the US following the procedures prescribed by all the relevant institutions and taking only the purest ingredients available. 
LifeDNA is still very young and it's very difficult to tell where it will go from here. What we see today, however, is a team dedicated to their work and a company offering pretty decent services,  adding a whole new dimension to the final reports currently available at AncestryDNA and 23andMe. So, there's definitely a lot of room for improvement, but we would definitely recommend giving LifeDNA a chance even in its current state.