Find My Past Review
Advertiser Disclosure
This website features affiliate links. For purchases made via these links, we earn commissions that allow us to keep producing helpful content. To find out more
click here
.
Close
Find My Past is a well-known provider of ancestry DNA testing solutions and genealogical sources. Registered in Wilmington and owned by Scottish publisher DC Thomson, the company was conceived way back in 1965 and currently cooperates with a wide range of genealogy experts and family history organizations in order to provide its users with the best resources and records about their past. The company currently offers more than 2 billion records dating back to the 1200s and has over 18 million subscribers all over the world.
Continue reading our honest Find My Past review to learn all about the company and how it can help you solve the mysteries of your family's past and present.   
How Find My Past Works
Find My Past offers an at-home DNA test in cooperation with Living DNA and complements the results with a wide variety of genealogical sources. The direct-to-customer testing procedure involves the following steps: 
Placing an order – The first thing you have to do is place an order on the official website. Alternatively, you can also transfer your DNA results for free and gain access to Family Networks if you already tested with AncestryDNA, MyHeritage, 23andMe or Family Tree DNA. If you tested with a different company, you can contact customer support via help@livingdna.com and the forthcoming staff will do their best to find the right option for you. The company currently accepts Visa, MasterCard, and American Express. 
Activating the testing kit – Once the at-home testing kit arrives at your address, you have to activate it on the official website by following the provided instructions and entering your unique ID code.  
Collecting the DNA sample – After registration, you should proceed to collect the relevant biological specimen by using the provided cheek swab tool. Make sure not to eat or drink anything but water at least half an hour (ideally 2 hours) prior to sample collection. Smoking cigarettes, chewing a bubble gum or brushing your teeth can also contaminate the specimen and lead to inconclusive results or even test failure.  
Sending the sample back – Once your DNA sample is stored within the provided pre-paid envelope, simply mail it back to the company's US lab for processing.  
Receiving the results – 6-8 weeks after the lab receives your specimen, it will generate your final report and upload it to your private online portal.  

Find My Past is the only provider of genealogical records that features "PayAsYouGo" credits. This allows you to view its records with credits and decide which ones you want to purchase without any commitments. Once you purchase a subscription, you will have unlimited access to all the records you have previously chosen.  
The company also features a dedicated blog on its official website where you can read informative posts written by some of the leading experts in the field. You can also ask questions and get in touch with family history enthusiasts on the company's Facebook page.  
Why Choose Find My Past
Find My Past is one of the oldest DNA testing companies with a genealogical background. As such, it offers a wide variety of benefits to its users, including:
Partnership with Living DNA, FamilySearch, British Library, New York Genealogical and Biographical Society, New England Historic Genealogical Society, Naval & Military Press, Society of Genealogist, and The National Archives

 

Top-tier testing facilities

 

Expert staff

 

More than 80 regions around the world

 covered in the test 

Special focus on Irish and British descent

 

650,000 genetic markers checked

 

Quick turnaround time

 

Personal family tree

 

More than 2 billion genealogical records dating back to the 1200s

 

Budget-friendly + flexible payments

 

Informative blog written by leading experts

 

Solid privacy policy

 

Data transfer from AncestryDNA, MyHeritage, 23andMe, and FTDNA

 
Test
When it comes to genetic ancestry, Find My Past basically offers Living DNA's at-home testing option, which means it compares your DNA with a reference database of samples common to specific regions and ethnicities. The test covers more than 80 regions worldwide, including 21 in Britain and Ireland, and checks over 650,000 genetic markets within your genome.  
The test costs 89.00$ and comes with a free 14-day Find My Past subscription. Additionally, you can also purchase a deep ancestry upgrade for the ultimate Living DNA 3-in-1 experience for 29.95$. This upgrade provides you with a more precise mtDNA/YDNA examination and uncovers the migration histories of your ancestors.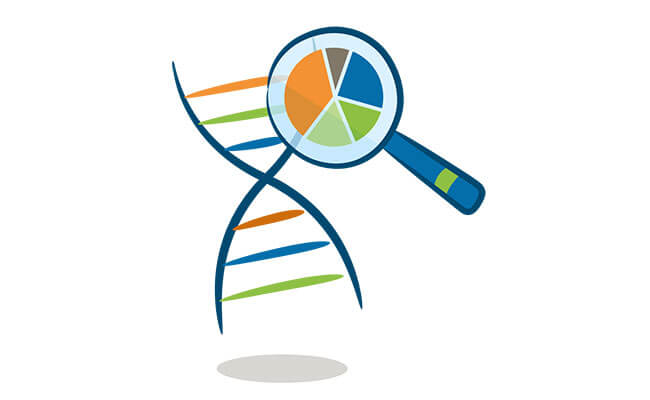 As already mentioned in this Find My Past review, the company features a genealogical component that can be accessed by purchasing one of the offered subscriptions. Note that US Censuses 1900, Ireland Roman Catholic Parish Records, 1881 England, Wales & Scotland Census, US & Canada: Public Records of Birth, Marriage, and Death, US Census 1790, and US Census 1900 can be viewed absolutely free of charge. Having said that, every subscription comes with a free 14-day trial and they go as follows: 
Essential British & Irish (14.95$ – 1 month; 129.00$ – 12 months) – This option allows you to view the UK/US/Ireland Census Records, UK/US/Irelan birth, marriage, and death records, and UK/Ireland parish records. It also gives you access to your personal family tree builder.

 

Ultimate British & Irish (19.95$ – 1 month; 179.00$ – 12 months) – This subscription includes everything offered in the Essential British & Irish subscription and also gives you access to exclusive guides and masterclasses, British and Irish newspapers, British military records, UK/Ireland institutional records, and wills and probate records. It includes exclusive content and guidance from experts as well.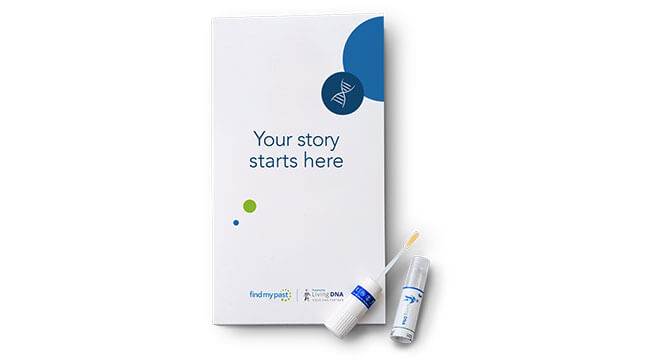 Find My Past First is a premium service offered to all of the company's 12-month subscribers. It includes monthly webinars on record sets, tips, hints, and sneak previews, monthly prizes, and priority customer support. It also allows you to state which records you wish to see next.  
Finally, Find My Past also features a Community Edition with special offers for schools, libraries, family history societies, companies, and other organizations. Note that a limited number of genealogical records is not available in the Community Edition for contractual reasons, which includes the British Newspapers collection.  
Privacy And Security
Apart from featuring a solid privacy policy, Find My Past works only with reputable partners and holds ISO accreditation for data security. The company collects your name and email address but can also ask for contact details (phone number or address) in order to carry out its surveys. It uses cookies, pixels, and similar software across its network of websites.  
Additionally, if you create your family tree or produce any type of content on the website, Find My Past will collect the provided data as well. That is one of the reasons why the company urges its users to never post the personal info of living relatives without their explicit consent.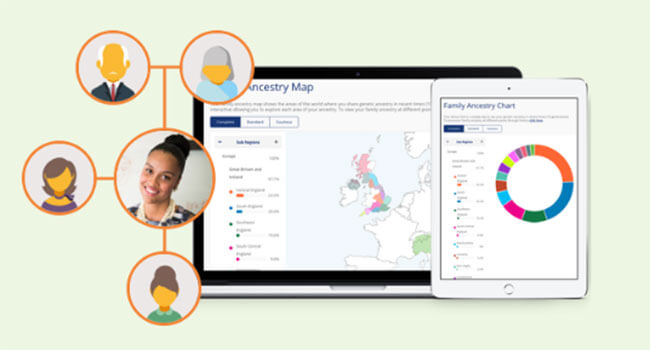 Find My Past uses the collected data to provide you with the requested services, process payments, improve your search results, establish the number of visits from different countries, conduct surveys, tailor personal advertising, and for administrative purposes. When it comes to data transfer, it is important to note that Find My Past is located in the US and only registered in the UK. Therefore, it follows the EC approved model standard clauses for personal data transfer.   
Find My Past does not have access to your payment details or biological sample. The genetic data contained in your personal report will be retained in order to provide you with the features associated with your purchase. Note that you can request the deletion of your genetic and/or personal data at any time. 
Shipping And Handling
Once the company receives your order, the testing kit will be dispatched within 5-7 days. The delivery time depends on your location and the postal service you select. The standard delivery cost within the US is 9.95$. Alternatively, you can also choose premium delivery for 39.95$.  
Apart from the US, the kit can also be shipped to Australia, Canada, Europe, New Zealand, and the UK. Note that the billing information does not have to be the same as the shipping info, so you can also order the test as a gift.  
Bottom Line
Find My Past is a reputable provider of at-home genetic tests as well as numerous exclusive genealogical sources you cannot find anywhere else. This makes it an ideal choice for both avid family historians and people who want to learn a bit more about their genetic background and ancient origins.  
Apart from having a proven track record dating back to 60s, the company is also partnered with Living DNA, which features an ancestry DNA test with one of the largest geographical ranges on the market. Additionally, the test focuses on British and Irish descent, which makes it perfect for discovering potential genetic background in these areas. The test itself is very precise and even allows you to expand your mitochondrial and YDNA search to observe the actual migration patterns of your ancient ancestors. 
After everything we said in this Find My Past review, the only possible conclusion is that this is a serious and renowned company that will definitely keep on revealing the secrets of our past in the decades to come.