Founded 17 years ago, MyHeritage has already helped millions of people to find new family members and discover their origins. With a simple cheek swab you can learn so much about yourself that you simply must check out MyHeritage DNA tests. The testing is done in CLIA-certified and CAP-accredited laboratories and your data is protected by multiple layers of encryption.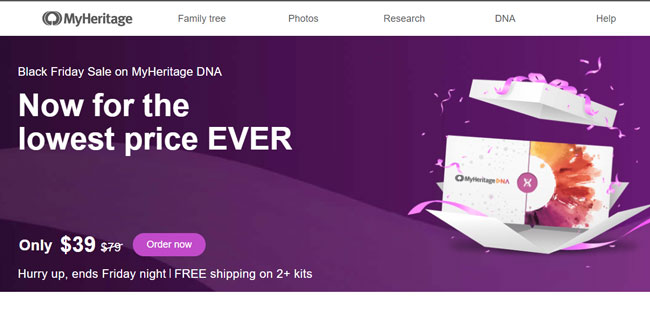 We have a special MyHeritage deal just for you! Get $30 off your MyHeritage DNA tests for a limited time only! However, that's not all that this amazing company is offering during the holiday season. You can also get free shipping on 2+ kits! Do not wait and take advantage of this incredible discount while it lasts.
Check out our selection of other DNA tests deals on our special Best DNA Test Black Friday Deals For 2021.