Now is the perfect time to learn more about your past, connect with your long lost relatives and complete your story in this crazy year. DNA tests can also help you get healthier and help you discover the right foods, eating habits and much, much more. For this Black Friday we have collected all the relevant DNA tests deals just for you!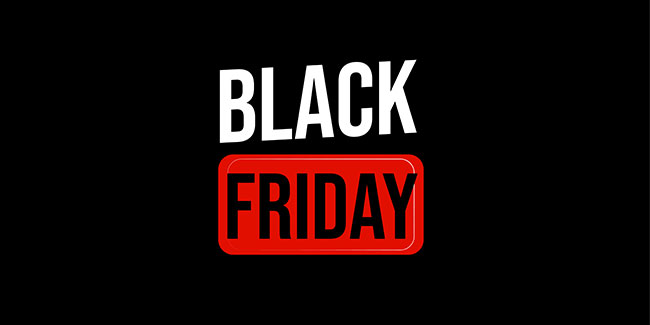 We will be going over all the DNA tests available from Health and Ancestry DNA tests to tests for your pets. Yes, now you can get DNA tests for your dog or a cat and find out more about their breed and health. Whatever test you wish to purchase, we got you covered.
Get up to $118 off from Ancestry DNA tests
Offer: Get anywhere from $40 to $118 off AncestryDNA tests
Offer Starts: November 1
Offer Ends: November 27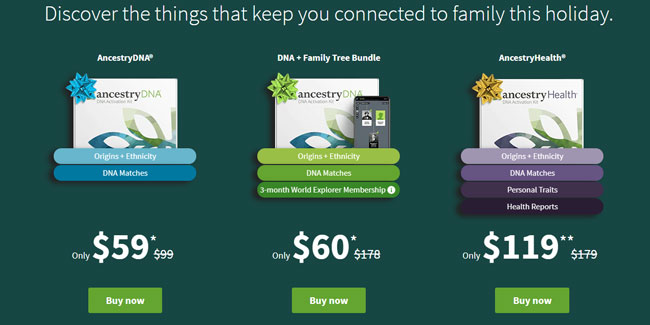 The best known DNA testing service has prepared for you incredible discounts for this years Black Friday! You can get an ordinary AncestryDNA® for just $59 but more importantly you can save more on other DNA tests. Namely, get incredible $118 off DNA + Family Tree Bundle and $60 off AncestryHealth® tests!
Get 50% Basepaws Breed + Health Cat DNA Test
Offer: Use code: PURRR and save 50% on Breed and Health Cat DNA Test
Offer Starts: November 1
Offer Ends: November 26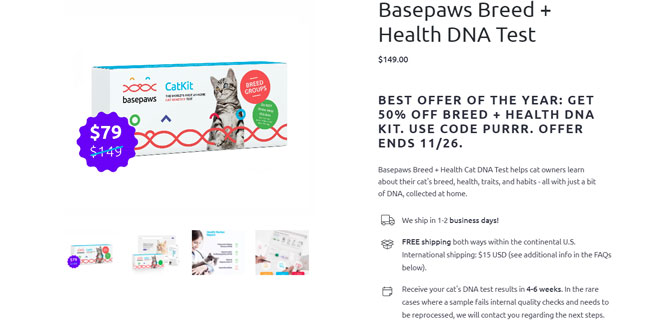 If you have a cat than you must have heard about Basepaws, a pioniring company that practically invented commercial feline DNA tests. This year they are offering amazing 50% off their Basepaws Breed + Health DNA test with the code PURRR. You can learn so much about your cat by using this test, from stress, appetite and shedding level to a complete health marker report!
Save $30 on Embark Breed + Health Kit
Offer: Get $30 off Embark Breed + Health Kit using code FALL30
Offer Starts: November 1
Offer Ends: November 27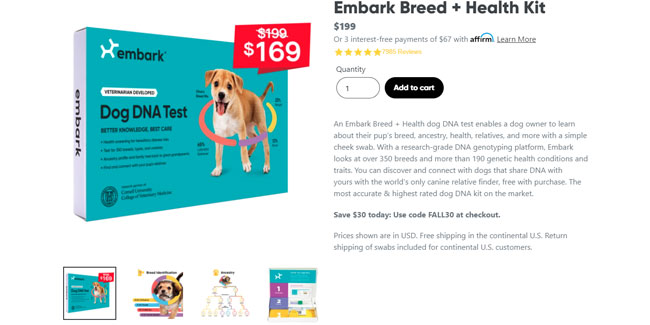 You didn't think we would forget about dog DNA tests now did you? We got you covered with this incredible Embark deal that offers $30 off their Breed and Health DNA kit. You will learn about your dogs breed, ancestry, health, relatives, and more with a simple cheek swab. Embark also offers free shipping on this deal so grab it while it lasts!
Get incredible 70% off Nebula Genetics Whole Genome Sequencing DNA Test
Offer: Save 70% with 30x Whole Genome Sequencing DNA Test
Offer Starts: November 1
Offer Ends: November 27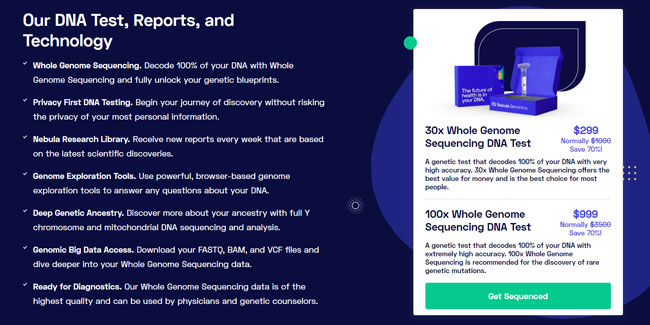 Did you know that most DNA tests decode only 0.02% of your DNA? If you want to decode 100% of your DNA you must use Nebula Genomics Whole Genome Sequencing DNA Tests. They offer 10,000 times more data than other DNA tests like AncestryDNA and 23andMe. Take advantage of this incredible deal and save 70% on these 30x and 100x Whole Genome Sequencing DNA tests.
Save $30 with MyHeritage and pay just $49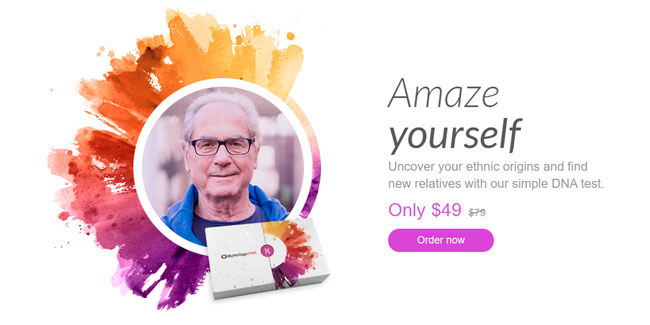 If you're looking for the best Black Friday DNA test deal, you've found it! MyHeritage has been around for 17 years and has helped millions of people find out more about their heritage and ethnic origins. Not to mention find new family members and learn more about their history. They are offering an amazing $30 discount this holiday season, reducing the price of their DNA tests to just $49! This is a limited time offer so make sure you get your MyHeritage DNA test now by visiting the link below!
Get YOUNGER CELLS in 6 months with teloyears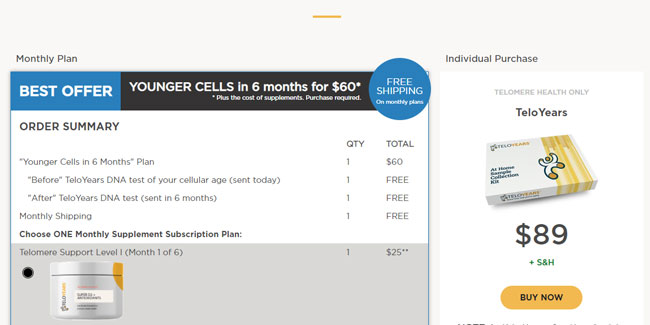 Founded in 2010 by four scientists, including Dr. Elizabeth Blackburn, the winner of the 2009 Nobel Prize in Medicine for pioneering work in the field of telomere biology, TeloYears offers amazing discounts this year. Find out your average telomere length and compare it to other people of the same age and gender. You can get TeloYears + Ancestry tests for just $149 with this special $50 off discount! And if you want to get younger cells you can join TeloYears Younger Cells program for just $60 plus the cost of supplements. You will get two tests to track your progress during this time!