23andMe is the most popular at-home DNA testing service on the market that allows you to check your ancestral lines across 45 reference populations and 1,500+ regions, link your DNA to a specific group from 1,000+ years ago, check your Neanderthal DNA, build a family tree, test for genetic health, and much, much more.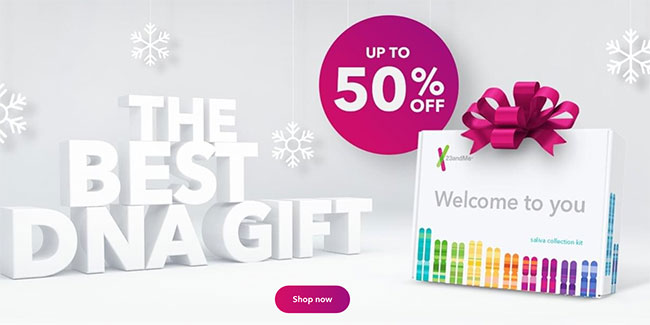 If you find the regular price of the test too high for your budget, 23andMe black Friday deals for 2019 present you with the perfect opportunity to delve deeper into your genetics while saving money.
For Black Friday 2019, 23andMe decided to surprise its users with a generous 20% discount on its ancestry + traits DNA kit. Basically, you get 80 personalized reports with one-fifth of the price sliced off. You can also purchase a health upgrade at any given moment for even more DNA reports regarding potential genetic risks and carrier statuses.
Looking for more DNA Black Friday discounts? Check our Best DNA Black Friday Deals for 2019.