Whether you wish to take a journey to your genetic past, test for potential carrier status or perform a simple relationship screening, Black Friday DNA sales are the best time to snag your at-home genetic test for just a fraction of the regular price.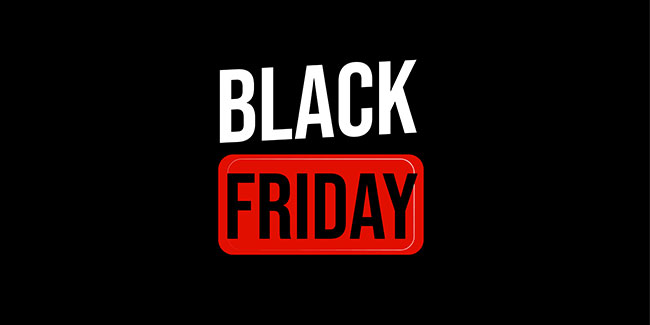 With all the best DNA Black Friday deals in one place, you can enjoy great discounts and special offers from some of the biggest names in the DNA testing industry, effortlessly begin or continue your DNA quest, and save lots of cash along the way.
We expect plenty of great offers this Black Friday, so make sure to visit this page between November 29th and December 1st for the best deals of the year.
Get 20% Off 23andMe Ancestry Kit
Offer: 20$ off ancestry service
Offer Starts: November 1
Offer Ends: November 30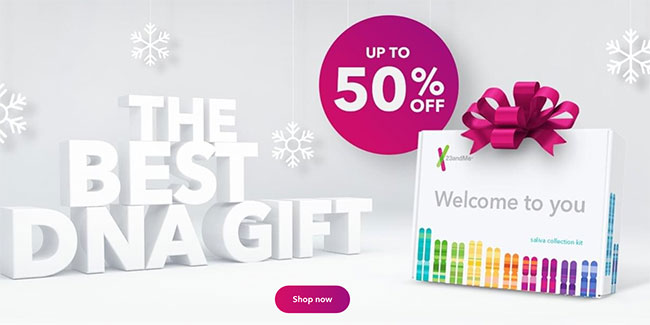 The most famous ancestry DNA testing service is indeed making us feel like every day is Black Friday. You can save 20$ on your 23andMe Ancestry Service all November long and upgrade it to include health-related results whenever you choose.
Enjoy 40% Off Family Tree DNA Kits
Offer: Up to a 40% discount on Family Finder, Y-DNA, and mtDNA
Offer Starts: November 1
Offer Ends: November 28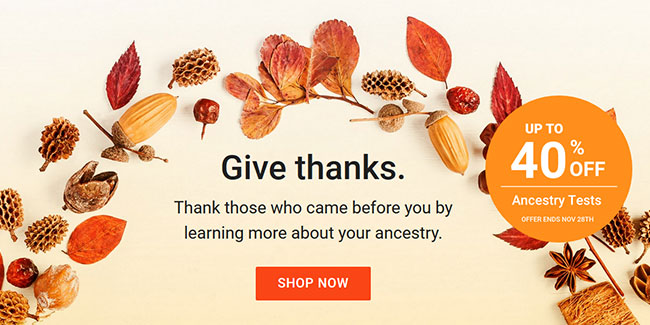 Family Tree DNA is starting its discount season with some Thanksgiving deals, allowing you to save 20$ on its autosomal test, 70$ on Y-DNA, and 60$ on mtDNA. The bottom line is that you can explore your autosomal chromosomes and complete paternal/maternal lineage with a total discount of 150$.
Save $40 With Ancestry
Offer: 40$ off AncestryDNA test; 10$ off traits
Offer Starts: N/A
Offer Ends: November 27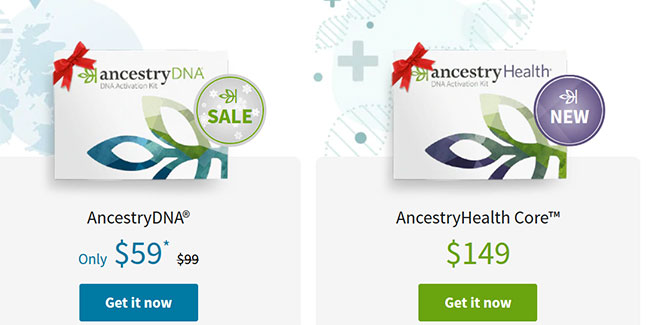 You can use this Black Friday sale to get the AncestryDNA test with a 40$ discount. We are talking about the complete story of your genetic origins and ethnicity paired with numerous historical and geographic insights. On top of this, you can also connect with potential relatives in the company's database.