In 2016, the popular DNA testing provider MyHeritage launched its one-of-a-kind free upload service. This unique feature allows users who got their DNA tested elsewhere to upload their DNA data and get their DNA Matches and ethnicity estimates at MyHeritage completely free of charge.
So far, users have been able to upload their data from 23andMe (prior to v5), Ancestry, and Family Tree DNA. Now, thanks to some fresh DNA algorithm upgrades, MyHeritage also supports 23andMe v5 and Living DNA uploads.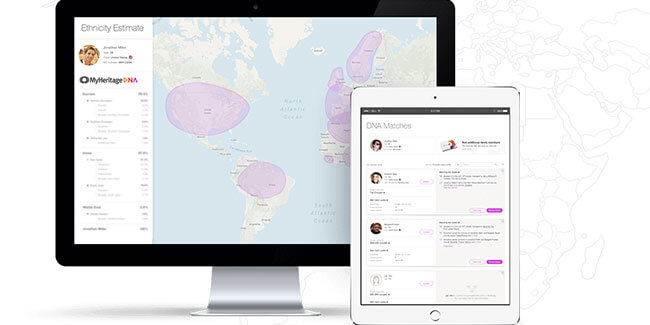 Why Upload Your DNA Data To MyHeritage
Uploading your data to MyHeritage is a quick and simple process that allows you to enjoy multiple benefits, including full access to DNA Matches, ethnicity estimates, and MyHeritage's Chromosome Browser.
The DNA Matches feature lets you discover potential relatives who share your DNA. Ethnicity estimates let you learn more about your ancestry and explore your ethnic background with an ethnicity percentage breakdown. Finally, the industry-leading Chromosome Browser can provide insight into your relations with potential relatives found via DNA Matches, as it lets you know about the DNA segments you share.
All of these benefits are available free of charge if you choose to upload your DNA data now. However, on December 1st, 2018, MyHeritage will change its DNA uploads policy, after which DNA Matches will remain the only feature available for free. Other features will come with an extra fee.
Thus, whether you want to upload tests based on the Global Screening Array chip, used by the likes of 23andMe v5 and Living DNA, or you want to upload any other supported test, be sure to do it soon, while all the above-mentioned benefits are still available free of charge.
It is also good to know that if you upload before December 1st, 2018, all the features remain free for you, in spite of the change of policy. MyHeritage handles uploaded DNA data with the utmost confidentiality and care, so there is no reason why you should not make use of this amazing, limited-time offer.