MyHeritage just implemented a major expansion to its DNA product line by introducing its DNA Health + Ancestry test.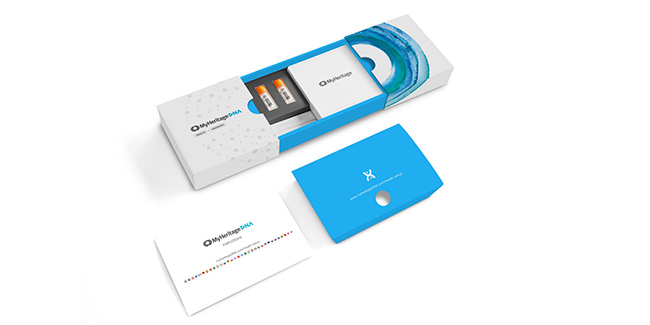 This new product is a superset of the existing MyHeritage DNA test and therefore implements its most important features, including a percentage breakdown of one's ancient origins as well as matching relatives through shared DNA. The tests are available in dozens of languages and can be ordered from the official MyHeritage website.
The new health-related test will provide users with reports that indicate individual risks of developing or carrying certain genetic conditions like late-onset Alzheimer's, hereditary breast cancer, late-onset Parkinson's, and others. Apart from the risks increased by single genes, MyHeritage Health DNA test will also indicate conditions associated with multiple genes, including type 2 diabetes and heart disease. Finally, the report will identify your carrier status regarding certain conditions that can be passed down to your children (cystic fibrosis, Tay-Sachs…).
As we already mentioned, the MyHeritage DNA Health + Ancestry test is available on the official website at a price of 199.00$ + shipping. If you already purchased the ancestry-only option before, you can simply upgrade your results for 120.00$. Apart from a couple of countries that do not allow health-related at-home DNA testing, the new health kit will be available on a global scale.