After upgrading its Chromosome Browser, launching DNA Quest, and releasing 325 million historical records, MyHeritage announced the addition of 27.1 million historical records to its SuperSearch database, which will bring the total number of records to 8.96 billion.
The recently announced pool of new genealogical sources is separated into 4 groups, 3 of which are exclusive to MyHeritage and can't be found anywhere else. These groups include New York City Marriage License Index 1908-1972, Denmark Church Records 1576-1919, Kentucky Newspapers 1848-2009, and West Virginia Newspapers 1930-2009.
If you're interested in a more detailed description of the collections added, keep on reading this report to learn more about these valuable treasure troves for all genealogists and family historians.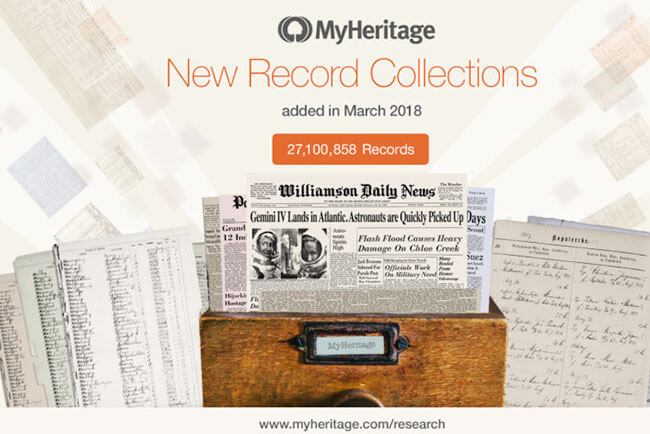 New York City Marriage License Index 1908-1972
This collection represents a significant update to the index of marriage licenses and adds 6.6 million new records to the SuperSearch database. Reclaim the Records, an organization led by Brookie Schreier Ganz, provided the images of the records.
The marriage records cover all five boroughs of New York City and contain the given names/surnames of the bride and groom, the license number, and the date of the application. All images are split by borough/bride and groom and sorted alphabetically. When it was possible, MyHeritage has linked the bride and groom together using the license number.
Apart from the information about the bride and groom and their residence, marriage records also contain additional info such as birth dates and places, occupations, and whether they were single/widowed/divorced at the time of the marriage. The marriage license often contains info about the parents of the newlyweds as well, including names and birthplaces.
If you so choose, you can order the copies of the original marriage records from the Office of the City Clerk for a fee.
Denmark Church Records 1576-1919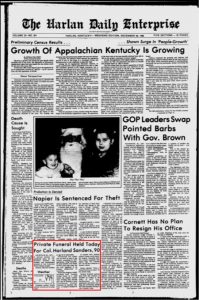 This is a valuable update to the existing collection of Denmark Church Records, bringing around 17.7 million records from the years 1576-1814 and around 1 million from 1814-1919. This collection is exclusive and you can only find it on MyHeritage.
The most significant fact about this update is that it brings three new types of historical records not found in the original collection:
Communions (Confirmerede) –  These records indicate the individuals who received their communions on a given date.
Introductions (Introduserede) – During this part of Danish history, women were considered "unclean" after giving birth, so their husbands had to reintroduce them into the congregation after childbirth. These records show the reintroduced women listed by their names or by their husbands' names.
Absolutions – These records show absolved individuals. At the time, certain misbehaviors had to be absolved by the church, most commonly premarital sex that resulted in pregnancy. Other transgressions included violence, public drunkenness, theft, blasphemy, and murder.
Kentucky Newspapers 1848-2009
This exclusive collection contains around 1.38 million publications from various newspapers published in the state of Kentucky. One of the articles pointed out by MyHeritage talks about the funeral of Col. Sanders, the founder of Kentucky Fried Chicken.
West Virginia Newspapers 1930-2009
This is also an exclusive collection that includes around 371,000 records published in different newspapers from various towns and cities in the state of West Virginia. Newspapers are a pretty valuable resource for family history and genealogy since they contain obituaries and other important record substitutes, such as marriage, birth, and death notices.
Summary
MyHeritage is really living up to its stature of one of the best genetic and genealogical service providers on the market. The newly digitized and updated collections contain 27.1 million records and are already available on MyHeritage SuperSearch.
Much of the newly added content is exclusive to MyHeritage, as we already mentioned, and you won't be able to find it on any other major genealogy service. Searching is absolutely free, but you will have to purchase the Data or Complete subscription in order to view the records. MyHeritage Data subscription costs only 9.95$ per month, billed annually.
Finally, we can only recommend to keep an eye out for your potential Record Matches as well. The company's proprietary Record Matching technology will analyze the people in your family tree and find relevant historical records automatically.