Living DNA, a renowned British DNA testing company, has officially announced its entry into the health sector.
Apart from introducing an entirely new at-home testing kit, the company has also rebuilt its customer results platform to make complicated reports as user-friendly as possible. The new Wellbeing kit focuses primarily on lifestyle-related illnesses and allows users to actually make informed decisions and improve their lives by adopting new and healthier habits. Most health-related DNA reports deal with genetic conditions we can do nothing about, so this definitely makes for a refreshing change.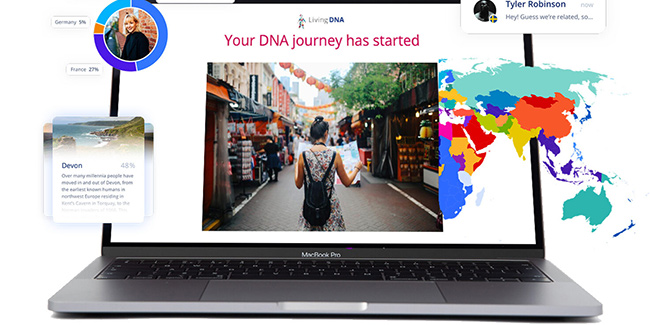 David Nicholson, the co-founder of Living DNA, said, "Before we launched Living DNA, we always felt and understood that the power DNA offers people an opportunity to enjoy a greater quality in their lives. This comes not only from enriching relationships with your family but also understanding the way your body responds to different diets and exercises. By looking at the whole picture, it's possible to move from the era of post cause treatment to true preventative medicine."
The other co-founder, Hannah Nicholson, stated, "We are the people's DNA company in terms of privacy and affordability. We see it as our responsibility to make sure everyone has access to information in a way that can truly transform their lives. Each of us has the power to take charge of our wellbeing with simple changes that could save healthcare systems around the world billions of dollars, cut waiting lists for critical care and spark GDP increases."
Apart from its extensive British ancestry results, Living DNA is also famous for maintaining a high level of user privacy and never sharing private information without explicit consent. The new kit signifies the company's intent to enrich its ancestry DNA tests with health reports based on your genetics and day-to-day lifestyle. You can purchase the new test on the official website for 149.00$ + shipping or combine it with the ancestry kit for 199.00$ + shipping.