The first thing that jumps to mind once we start entertaining the idea of doing a DNA test is how much DNA testing costs. While you may think that such an endeavor comes with a hefty price tag, the truth is that making DNA tests widely available and utilizing the direct-to-customer approach has significantly reduced their prices. The ever-growing competition on the market has certainly made its contribution to making DNA testing a less burdensome financial enterprise.

What Exactly Are You Paying For?
While the price of DNA tests may vary from one company to another, there are some expenses that they all need to cover. Let's take a look at what is included in the price of DNA testing:
Materials – It encompasses the materials used for the production of the test kit itself. That part of the financial chart pie is rather insignificant compared to the lab procedure itself.
Sample analysis – It comes with a much higher price tag. The samples can be processed up to several weeks for some tests, which carries its monetary counterweight, of course.
Legal adjective – Legal iteration will offer results that can be used in courts, immigration agencies, and other government-sanctioned bodies. It introduces additional steps into the protocol, also increasing the price of service.
Customs laws – This is another price-inflating factor for many countries. If your chosen company ships worldwide, you should definitely go over your customs laws for any hidden "bump on the road."
The general rule of thumb is, the more complicated the test, the longer it will take to finish, meaning it will also cost more money.

Return On Investment
Now that we've established the "bankrolling" factors, we can anatomize the value offered in return:
All DNA testing companies offer a life-long membership after the first test. Many of them also provide automatic free updates of your results.
Relationship tests (paternity, maternity, uncle/aunt tests…) offer either personal piece of mind or a court-viable document for the purposes of adoption, child care, inheritance, family pension, immigration, and so on.
Ancestry DNA tests provide a broad picture of your historic ancestral line, ethnic maps, geographically relevant regions for your DNA signature, migration routes of your genetic ascendants, Neanderthal ancestors, direct paternal/maternal lineage, and much more.
Companies can also provide health-related DNA results, uncovering potential illness-bearing genes, giving you an early warning and ample time to take the necessary precautions.
You will get your personal page on the company's website, where you can connect with your DNA matches and join or build your own family tree.
Purchasing DNA test kits will allow you unimpeded access to your chosen company's database, where you can find uploaded documents, old photos, personal entries, and much more. Databases are not just places for browsing potential relatives anymore.
You can get breed-certification for your pet or sports animal. Health-related reports about potential future conditions apply here as well
This is just a cursory overview of the very real and tangible benefits a good DNA test can introduce into your life. Regular ancestry tests feature 74+ result segments, which more than justifies the initial investment.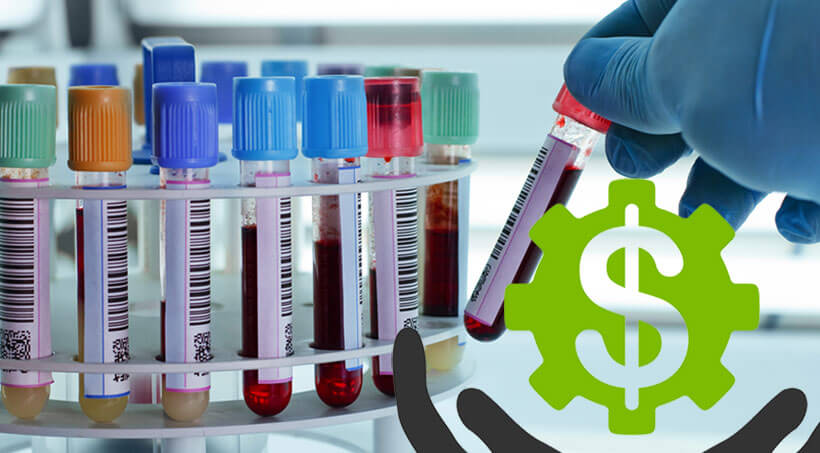 What Are The Actual Prices?
We can't really explain how much DNA testing costs without introducing numbers and dollar signs into this mini-guide.
This is our light audit of the current pricing on the market, regarding autosomal tests:
FamilyTree DNA – Their Family Finder Test costs 79$ for lifelong platform usage. Shipping charges are 12.95$ for international and USA orders with a pre-paid return postage included.
AncestryDNA – Ancestry autosomal test costs 99$ in the US, 149$ in Canada, 79 Pounds in the UK and in Ireland, 149$ in New Zealand and Australia. Shipping charges are 9.95$ for the US, 19.95$ for Canada, 20 Pounds for UK and Ireland, and 29.99$ for New Zealand and Australia.
23andMe – Ancestry + health results costs 199$ for lifelong platform usage, 249$ in Canada, 169 Euros in Finland, Denmark, Sweden, Ireland, and the Netherlands, and 149 Pounds in the UK. Their ancestry-only test is available in the US for 99$ and in some other selected countries for 149$. Shipping charges are 9.95$ for the first kit in the US, 5$ for every next kit mailed to the same address, 19.95$ for Canada, and 9.99 Pounds for the UK. Shipping charges for other countries range from 39$ to 127.99$.
This is just a brief overview of what our top 3 DNA testing companies have in their portfolio. For additional information on their services and pricing plans, check out our Ancestry DNA review, Family Tree DNA review, and 23andMe review. You can also explore how much other DNA testing companies cost here.