Family Tree DNA is one of the most prominent ancestry DNA testing providers on the market. It was launched in 1999 as a division of Gene by Gene, a company that had more than 5 million DNA tests executed by the time. Its headquarters and main processing lab are located in Houston, Texas. 
Today's blog is entirely dedicated to Family Finder, so if you want to know more about Family Tree DNA's main ancestry test and learn how it can help you in your quest for the past, we recommend reading this post and following up with our comprehensive Family Tree DNA review.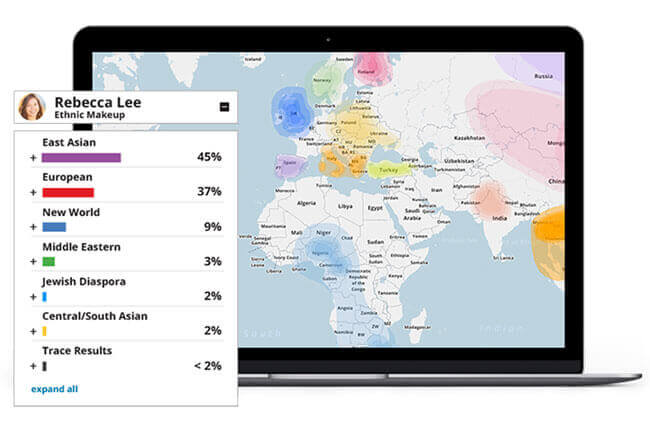 What Is Family Finder?
Family Finder is, as we already mentioned, the main ancestry DNA test offered by Family Tree DNA. The test centers around your autosomal DNA, which you inherited from your father and mother, your four grandparents, eight great-grandparents, and so on. Just a reminder, autosomal DNA refers to the first 22 couples of your chromosomes. This means that Family Finder doesn't check the 23rd pair of chromosomes, also known as the gender or sex pair. Family Tree DNA offers other testing solutions if you want to explore your direct paternal and maternal lineages through Y and mitochondrial DNA.
Family Finder is an at-home ancestry DNA test, meaning you can collect your DNA sample (mouth swab) in the privacy of your own home. The test inspects 690,000 genetic markers and covers 22 worldwide regions. It is primarily designed to identify your living relatives within the last five generations on all of your ancestral lines. The results can also provide you with your personal ethnic makeup by percentage. Family Finder currently costs 79.00$ and the final report is usually generated within 4-6 weeks (4-10 in case of any delays in regular turnaround times).
Family Finder Results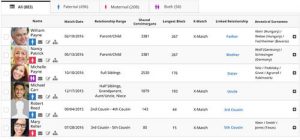 Your final report will be segmented into four different portions:
MyOrigins – This is a mapping tool designed to give you a detailed geographic and ethnic breakdown of where your genetic ancestors came from.
AncientOrigins – This tool will map the migration routes of your ancient ancestors and indicate the exact amount of autosomal genetic material you still share with ancient European civilizations.
Family Matching – This enhanced feature will enable you to sort your confirmed genetic matches by paternal and maternal lines.
Chromosome Browser – This is an exclusive feature that allows you to compare matching segments (blocks) of DNA with your genetic matches.