Welcome to our monthly list of Best DNA Tests Deals for August 2022. This page will be regularly updated with latest coupon codes, discounts and deals you can use to buy DNA tests. All the deals you see below are currently active and you can use them to save a lot of money on DNA tests. If you want to find out more about your ancestry or health, we've got you covered. We will also include offers for your pets, helping you help them live the possible lives. So, without further ado here's the list:
MyHeritage (Ancestry DNA Test) – Get $40 off
MyHeritage is an ancestry DNA testing company born out of a passion for family history and entrepreneurship. It was founded back in 2003 in Bnei Atarot, Israel, by its current CEO Gilad Japhet and has since established offices in California and Utah. The company constantly expands its portfolio and geographic coverage in an effort to meet the needs of its many customers. MyHeritage DNA test will help you discover your origins across 2,114 regions and find new relatives through shared DNA. However, that's not all as you can also build your family tree and uncover your family history. To help you with that, MyHeritage offers unprecedented access to 18.5 billion historical records.
Discount: Get MyHeritage DNA kit for just $49 and save $40!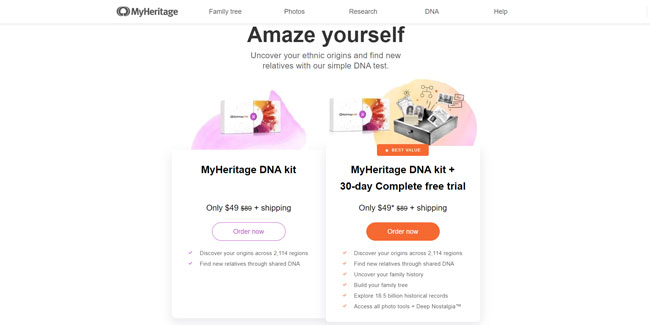 Living DNA (Ancestry, Wellbeing DNA Tests) – Get 20% Off
Living DNA provides the broadest geographical coverage of matching ancestry and ethnicity, with the English Isles represented with 21 regions. Raw DNA results are also offered for potential matching with different databases and genealogy research websites. Living DNA also offers three additional DNA tests that you might find worth your time and money. Wellbeing DNA tests will give you an overview of your metabolism, vitamin response and recovery. If you want more detailed tests, check out Living DNA Nutrition and Fitness tests. Find out if you're lactose intolerant or are you at risk of Celiac Disease. Learn more Blood Vessel Response, Tendon Durability and more with Fitness test.
Discount: Get Living DNA Ancestry and Wellbeing DNA kit for $169 and save 20%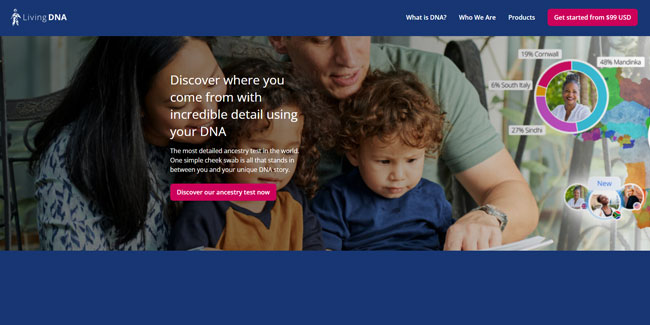 Basepaws (Cat DNA Tests) – Get $10 Off
Basepaws is a young pet genetics company dedicated to exploring the often-neglected field of feline genetics and identifying the roles of all genes in the feline genome. It made cat DNA testing available to the general public through its proprietary, budget-friendly sequencing technology. Never before could you find out so much information about the health of your cat using a very simple process. It takes four to six weeks, you just swab your cat's mouth, send back the kit and await results. Avoid emergency vet visits by identifying disease early, before it becomes visible and harmful. And if you want to go all-in, you can always order the Whole Genome Sequencing test. It will decode your cat's complete genome and help you understand their unique breed composition, traits, and health.
Discount: Get Breed + Health Cat DNA Test for just $119 and save $10 with coupon code: couponfollow10