The FDA has officially issued guidance that will accelerate the availability of diagnostic tests for the novel coronavirus (COVID-19) developed by commercial manufacturers and laboratories during this public health emergency.
Currently, all renowned testing providers operate under the authorization of emergency use of in vitro diagnostics designed to detect coronavirus infection in a rapid manner and control the emergence of this dangerous disease as much as possible.
With this in mind, we have listed some of the well-known and reliable at-home testing providers that have developed (or will develop) proprietary COVID-19 testing solutions and we will keep our list up-to-date during these troubling times.
At-home or direct-to-customer diagnostics is by far the optimal solution during any pandemic since you can determine your status from your home without exposing yourself to infections in overcrowded clinics and physical draw centers. If you opt for this screening method, here are the options at your disposal.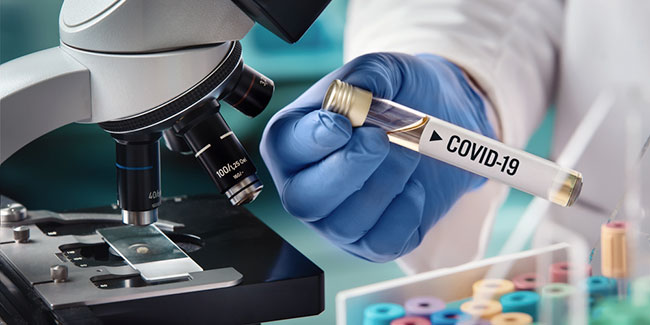 EverlyWell
EverlyWell's COVID-19 test is currently only available to healthcare companies, clinics, and doctor's offices, but the company is hoping to re-establish regular supply for individuals in April 2020. Meanwhile, your physician can order these at-home kits in bulk for all their patients and screen your entire neighborhood for $135 per test.
The test was designed to measure the presence or absence of coronavirus in your body. Depending on the chosen shipping method, the kit arrives overnight or in two days. The sample collection includes a saliva specimen and a nasopharyngeal swab, which is admittedly not the most pleasant of experiences but necessary nonetheless.
After collecting the required samples and sending them back to the lab for processing, you need to register your kit on the official EverlyWell website so that your results can be connected to your account. The final report is usually generated within 48 hours of receiving your return package and is available online.
If you test positive for coronavirus, a telehealth consultation with a professional will be available to explain your current condition and guide you through the next steps. The cost of the consultation is included in the price of the test.
Nurx
Nurx has paused new coronavirus test requests on March 21st, 2020 due to mixed signals sent by the FDA. Namely, the FDA claims that at-home testing providers do not fall under the issued emergency guidance.
However, the new guidelines allow all CLIA-certified labs to start performing coronavirus tests and the providers we mentioned all have CLIA-certifications or partner with certified third-party laboratories.
When it comes to Nurx's testing solution, its price was $181, which included overnight shipping both ways, lab test & administration, and medical consultation with a licensed health provider.
We will stay on top of this situation in the days (and months) to come, so make sure to check this page regularly for future updates regarding Nurx and its at-home COVID-19 tests.
MyLab Box
MyLab Box announced the pre-sale of its proprietary COVID-19 screening solution on March 19th, 2020, with the official launch planned for late March/early April. However, we are not sure how the latest FDA guidance will affect these projections. According to the official website, the test is just "days away."
The official plan is to offer coronavirus tests at cost and have them shipped (free of charge) anywhere in the US in just 24 hours. For users who buy the tests directly from retailers, the company offers free professional consultations. Alternatively, the results can be shared with your physician if you purchased your personal kit from them.
According to the company's initial projections, once its test starts circulating the market, we could see daily screening volumes of up to 20,000 tests, which is beyond encouraging for both healthcare professionals and their patients.
LetsGetChecked 
On March 30th, LetsGetChecked officially released its proprietary two-part COVID-19 test in the US, which can only be administered by professional healthcare workers.  
The company committed 250,000 kits in the first batch, with plans of going over 1 million in the next few months. The test is currently only available in the US, but LetsGetChecked hopes to cover more countries as soon as possible.  
The first part of the kit includes a rapid blood test that allows the user to identify the existing infection in just 15 minutes by reading the results on a convenient POC (point-of-care) device, similarly to the results on a regular pregnancy strip. The second part is just a regular lab test utilizing mouth and nasal swabs, with an average turnaround time of 1-2 days.  
At the moment, LetsGetChecked is negotiating with the FDA to get its at-home version of the test approved under the emergency use application (EUA). If the kit gets approved, it will feature only the standard lab test, NOT the rapid option.  
Conclusion
As coronavirus spreads across continents, we will remain vigilant and keep you up-to-date with all the latest developments regarding at-home COVID-19 testing and the availability of different screening solutions at any given point.
To sum things up, only EverlyWell is offering direct-to-customer coronavirus tests at this moment, but we hope more companies in the field will soon be joining them in one of the bigger battles of our time.