Ancestry.com has just released 94 new and updated communities allowing Afro-Caribbeans and African Americans to learn more about their genetic roots. If this is your first ever contact with Ancestry, communities are a part of its genetic testing package that let its users know more about their heritage and how their ancestors migrated over time.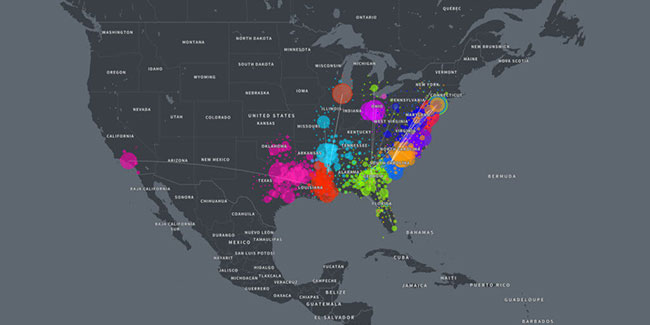 Talking about one of the new communities focused on Alabama, Georgia, and South Carolina, Ancestry representatives stated:
"Members with this community may have ancestors that were enslaved and working on rice plantations in South Carolina and Georgia. When cotton fields came to the area in the late 1700s, many enslaved African Americans were brought to work those fields. Following the Civil War, the Great Depression, and World War II, many South Carolinians followed rail lines up North to New York and Philadelphia. This group was one of many communities that were part of the Great Migration–which was the movement of millions of African Americans during the 1900s from the South to cities in the North and West."
As per Ancestry's research, over 18% of the African Americans in the Bay Area by 1940 were actually from Louisiana. One of the new communities also covers Louisiana Creoles and African Americans. The Caribbean communities were expanded with historical data from Jamaica, Haiti, the Bahamas, and more.
The update also comes with corresponding visuals and a timeline that shows the migration of individuals from the African diaspora, including the Great Migration. Apart from mentioning its proprietary Genetic Communities Technology, the Ancestry press release also stated:
"With just the results of an AncestryDNA test, we can help unlock stories of the people and places that make up our customer's recent family histories. These new insights, provided using our unique Genetic Communities technology, can reveal the roles and unique impact our customer's ancestors played in history."
One of the motivators for the update was definitely last year's incident when Ancestry faced some criticism for denoting the enslaved ancestors of its clients as "migrants," which implies choice. The company has since issued an official apology, changed the language in its results, and continued its research in order to provide all users with more relevant data about the African diaspora through history.