23andMe and AncestryDNA are companies dedicated to uncovering the secrets of your ethnic makeup and genetic ancestry. Giving a precise ethnic estimate and connecting you with your unknown genetic relatives can have a life-altering effect if you choose the right company.
Our 23andMe vs. AncestryDNA comparison will allow you to contrast the most important aspects of the two companies and see which one fits your personal needs best. We'll go over the scope of their ancestry tests, the average waiting time, their privacy and security policies, value for money, and the overall experience.
Side by Side Comparison
Test(s)
Sample Collection Type
Genetic Markers Checked
Geographic Regions Covered
Ancestral Makeup Report
Paternal Lineage
Maternal Lineage
Neanderthal Percentage
Native American DNA
Jewish DNA Coverage
Cousin Matching
Database Size
Family Tree Integration
Chromosome Browser
Health Report
Average Result Time
Research Participation
Raw Data Download
Technology
Shipping
AncestryDNA Test
Saliva
700,000+
26 Worldwide Regions
YES
YES
YES
NO
YES
YES
YES
4,000,000
YES
NO
NO
6-8 Weeks
YES
YES
Illumina OmniExpress
35 Countries
Ancestry Service; Health + Ancestry Service
Saliva
570,000+
31 Worldwide Regions
YES
YES
YES
YES
YES
YES
YES
2,000,000
NO
YES
YES
6-8 Weeks
YES
YES
Illumina OmniExpress
Worldwide (Not Available In All Countries)
Ratings
Our comparison protocol for ancestry DNA analyses includes a wide variety of factors that ultimately differentiate top-quality companies from the rest of the market. Our initial inquiry focuses on potential interdisciplinary capacity. Genetics are often mixed with genealogy and anthropology in order to provide a more precise depiction of the past. The quantum of genetic markers investigated and compared is our next concern. The more single nucleotide polymorphisms checked throughout your entire genome, the more accurate the final report. We then explore the scope of the tests offered. Does the company provide only autosomal DNA testing or do they also include X and Y-chromosome sequencing? Potential exploration of Neanderthal, Native American, and Jewish origins is also a factor. Furthermore, we also check if the company provides a report on genetic health hazards. The size of the database, potential cousin matching, and the ability to form your personal family tree is the proverbial icing on the cake. Lastly, we're interested in average turnaround times and participation in significant scientific projects.
Winner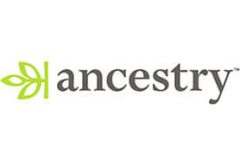 Scope Of DNA Tests
23andMe offers ancestry DNA testing + health-related results. The basic ancestry service checks 570,000 genetic markers and covers 31 regions around the world. The final report will also include your potential Jewish, Native American, and Neanderthal percentages. The company database currently holds more than 2 million genetic profiles, but it doesn't feature family tree integration. The health portion, which is optional, includes results concerning 43 carrier reports, 8 wellness factors, 7 health risks, and 22 trait reports. 
AncestryDNA test examines 700,000 genetic markers and covers 26 geographical regions. The results also include your potential Jewish and Native American percentages but not your Neanderthal genetic "leftovers." AncestryDNA also allows you to generate your personal family tree and connect with potential relatives across 4 million profiles in its database. AncestryDNA doesn't feature health results, but its parent company offers a database with more than 16 billion genealogical sources.     
Test Processing Times
Both companies take between 6 and 8 weeks to generate the final report.  
Privacy & Security
23andMe offers anonymous testing and its website is encrypted with SSL technology. Additionally, the company will not share your sensitive information with third parties without your explicit consent.  
AncestryDNA features a strict privacy policy, which puts you in charge of your account and personal information. You can customize the information visible to the public or transfer your administrator privileges any time. Bottom line, no one will be able to access your personal information without your permission.  
Value For Money
23andMe's pricing policy is rather simple. Its ancestry service costs 99$ and you'll have to pay 100$ extra if you want to receive your health report as well. In our opinion, this service is definitely worth the money if you're interested in your genetic roots and DNA health risks.  
AncestryDNA also charges 99$ for its ancestral exploration. The company doesn't provide any health-related testing, but you can use additional services offered by its parent company, Ancestry.com LLC. If you're more interested in genealogical research than health risks, AncestryDNA is a clear-cut choice here.    
Overall Experience
23andMe is probably the most popular service of its kind and it pioneered the direct-to-customer model employed by all other similar companies today. The overall experience is smooth from the moment you place your order to the time you receive your final report. 23andMe is a serious company and it leaves zero room for errors.  
AncestryDNA belongs to the largest genealogical conglomerate in the world. As such, it has a reputation to uphold, so every service is as seamless as you can possibly imagine. Apart from genetic ancestry, you'll also be able to delve deeper into your past with numerous brands and services offered by Ancestry.com LLC.